Akamai Beats Q3 Estimates with Cloud Security

Akamai credited cloud security, edge networking, and international expansion for beating estimates in its third-quarter 2019 earnings report last night.

Overall, Akamai's third-quarter revenue was $710 million, up 6 percent year-over-year (7 percent in constant currency, meaning adjusted for foreign currency rates). GAAP net income was $138 million, up 28 percent year-over-year. Earnings per share of $1.10 beat a Zacks estimate of $1.01 per share.
The Internet content delivery network provider said its traditional enterprise security products, including its Enterprise Threat Protector and Bot Manager, and its Cloud Security Solutions, which include Kona Site Defender, Kona DDoS Defender, and Fast DNS, among other wares, grew more than 50 percent in sales year-over-year this past quarter. The security portfolio accounted for quarterly revenue of $216 million — up 28 percent year-over-year and 29 percent in constant currency.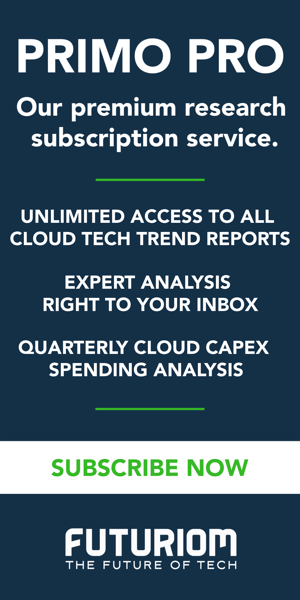 Security growth boosted sales in Akamai's Web Division: Revenue there was $390 million, up 9 percent year-over-year, 10 percent in constant currency. The vendor's Media and Carrier Division, serving commercial content providers via over the top (OTT) video, software, and gaming downloads, was up too, though more modestly — 3 percent year-over-year in constant currency, to $320 million.
It's All About Security
"We are seeing fantastic growth in security," said Akamai CEO Tom Leighton during the earnings conference call. "We're seeing very strong growth in new customers, and that's being led by security." Further, over half of Akamai's existing customers have at least one of the vendor's security products in place, he said, so there's plenty of room for growing that to several apiece, as enterprises move toward a "zero trust" security approach.
One analyst last night asked about Akamai's concept of a Secure Web Gateway and how that stacks up against competition from the likes of Palo Alto Networks and Zscaler. Leighton acknowledged the rivals, but made a claim that begs to be challenged: "When you turn on our security products, your performance gets better," he said.

Akamai intends to keep buying whatever technology it needs to keep pace with security demand. In September 2019, the vendor purchased KryptoCo, a tiny Boston-based startup powered by MIT geniuses, which specializes in mobile-based authentication. Earlier this month, Akamai announced plans to purchase Israeli startup ChameleonX. which offers software that mitigates Magecart attacks, wherein malicious code is injected into a Website in order to steal payment information.
Akamai hasn't disclosed what it's paid for KryptoCo or ChameleonX, but on last night's call, executives said the revenue impact of the new technologies wouldn't show up in Q4 2019 or 2020 financials.
Akamai Claims the Edge
Edge networking also featured on last night's call. "Edge computing is not new. At least, it's not new for Akamai," said CEO Leighton. "[W]e're incredibly close to billions of end users. And being so close means that Akamai is in a unique position to provide the near-instant response times, very high-quality video experiences, and market-leading security services that our customers are demanding… Everything we're doing involves the edge." Leighton cited focal points for Akamai edge compute: 5G, IoT sensors in retail clothing and gaming devices, and a slew of tasks such as API governance, global load balancing, phased code deployment, adaptive video optimization, bot management, IoT messaging, and blockchain ledger updates.
Notably, blockchain triumph isn't coming fast for Akamai, which sustained a loss of $1.4 million this past quarter from its joint venture project with Mitsubishi UFJ Financial Group (MUFG) to create an online payment network based on blockchain technology.
Still, Leighton was bullish on Akamai's edge: "[O]ur competition … are now trying to play up any connection they can make to the edge, no matter how slender, even when their platforms are really located in core data centers." Take that, CDN rivals! "They're talking about [edge computing] in a way that indicates these capabilities are somehow novel. Those of you who've been following Akamai for awhile know that Akamai is the one company with a true edge platform, and that we've been leading the way when it comes to edge services for nearly two decades."
Of course, at least two of Akamai's CDN competitors — Amazon and Google — were also among their top six Internet platform customers this quarter, helping to account for $44 million in sales, up 2 percent year-over-year in constant currency. (The other, non-rival platform customers were Apple, Facebook, Microsoft, and Netflix.) So the future will be interesting when it comes to interacting with Akamai's leading customers -- and their customers.
All the World's a Stage
International sales rose 15 percent year-over-year for Akamai this quarter to $297 million, in contrast with U.S. sales, which did not grow but "were consistent" with year-ago results at $413 million.

The drag on U.S. revenue, said execs, came from a lack of big American commerce verticals, which presumably include failures such as Sears, Gymboree, Diesel, and others in the "retail Apocalypse" of recent years.

But internationally, especially in Europe, Asia, Latin America, and the Middle East, Akamai sees things heating up. In September, Akamai purchased Exceda, its biggest channel partner in Latin America, with an eye to growing business in Colombia, Brazil, Mexico, Peru, Argentina, and Chile, among other countries. While Akamai's pricetag for Exceda is undisclosed, Akamai says it will credit Exceda with $2 million in revenue for the fourth quarter of 2019, and an estimated $15 million in 2020.
To Summarize…
There's a lot of good news in Akamai's Q3 report — especially for cloud security customers and their vendors, who can be assured that a rising tide of demand will float all boats, not just Akamai's. Executives are guiding toward Q4 2019 revenue of $735 million to $755 million, depending on seasonal (holiday retail) traffic and other factors. EPS is predicted to be $1.10 to $1.15.

Of course there are downsides — Brexit, trade woes, technology snarls, and a host of unpredictable competitive factors could obstruct Akamai's plans. But for now, it seems the firm is on track -- and perhaps even at a leading edge.