Zoom's Keybase May Bring More Than Encryption

Efforts by Zoom Video Communications (Nasdaq: ZM) to improve its platform are producing some interesting possibilities — and challenging the vendor to get its act together.
In the latest news, Zoom last week announced its acquisition of encryption startup Keybase for an undisclosed sum. On the face of it, the deal seems a great solution to Zoom's well-publicized security and privacy issues, since Keybase specializes in the end-to-end encryption Zoom lacks. The deal also could make Zoom a stronger player in some other areas.
But Zoom's recent woes and embarrassing public stumbles call into question its ability to integrate Keybase to best advantage and fast enough to keep pace with competition from Amazon (Nasdaq: AMZN), Apple (Nasdaq: AAPL), Cisco (Nasdaq: CSCO), Facebook (Nasdaq: FB), Google (Nasdaq: GOOGL), Microsoft (Nasdaq: MSFT), and others.

Can Zoom Make the Most of Keybase?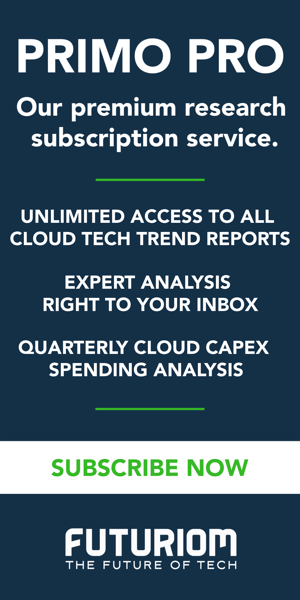 On the surface, Zoom and Keybase seem a great match. Besides featuring a PGP-based public key directory, Keybase has its own platform capable of interacting with multiple collaborative apps across a range of devices. Thousands of participants are supported for
team-based file sharing, chat, and open-source version control. Keybase also features a downloadable virtual wallet for the Stellar Development Foundation's cryptocurrency blockchain.
It's not hard to imagine all kinds of interesting permutations from adding Keybase technologies to Zoom. But some wonder whether Zoom can integrate Keybase quickly and effectively.

In an equity research note, J.P. Morgan analyst Sterling Auty cites the difficulty of getting Zoom and Keybase platforms together: "One of the big challenges in utilizing end-to-end encryption is how do you support systems that are in conference rooms…. We believe there are potential workarounds that will be developed, but the question is how long it will take."
For its part, Keybase isn't offering more clarity. A Keybase blog states:
Initially, our single top priority is helping to make Zoom even more secure. There are no specific plans for the Keybase app yet. Ultimately Keybase's future is in Zoom's hands, and we'll see where that takes us.
Keybase's Notable Pedigree

Keybase, founded in 2014 by Max Krohn and Chris Coyne, who also helped create OkCupid, took its first round of $10.8 million in funding in 2015. But by 2018, it reached a deal with the Stellar Development Foundation (SDF), a blockchain for the lumen cryptocurrency.
In an interview late in 2019, Krohn said: "While I won't say exactly how much revenue that partnership generates, I will say that it's several years' worth of our operating expenses and we expect it to carry us to the point of executing a long-term, sustainable revenue model."
Unfortunately, a planned "airdrop" promotion with SDF did not work out as hoped. It isn't clear how the situation has affected Keybase's partnership with the blockchain.
Zoom Missteps Mount
Zoom has stirred questions about its credibility and policies more than once since becoming the de facto videoconferencing platform during the COVID-19 pandemic. Sometimes it's been difficult to wrest fact from rumor and innuendo.

The central concern, alluded to in a class-action lawsuit filed by a shareholder in California in April, has to do with why Zoom originally claimed end-to-end encryption for its platform when standards-supporters disagree.

A report last month from The Citizen Lab at the University of Toronto added to a chorus of experts worldwide who agree that Zoom's still not up to par on encryption and that its use of keys generated from Chinese servers is disturbing.

There's more: Zoom claimed last month that it has over 300 million active daily users, then shortly afterward retracted that statement, saying it meant "active daily meeting participants" — acknowledging that one person who could attend more than one meeting in a day and be counted each time. And Zoom's recently announced plan to make Oracle its prime cloud infrastructure partner hinted at pivoting on existing deals with AWS and Microsoft, which may not be the case. Further, the newly announced partnership with Oracle was already in place.
Zoom Could Have An Interesting Future

With the potential offered by Keybase, Zoom could move ahead of clamoring competitors, such as Apple, which already has end-to-end encryption for its FaceTime and Signal conferencing platforms. But if Zoom doesn't establish its plans and communicate them effectively, it may not move fast or far enough to beat the odds.