Welcome to Futuriom -- a website, a social media platform, and a channel for research and investigations into emerging technology.
In the wilderness of the Web there is a growing number of technology blogs and news aggregators targeted at generating short, superficial content and clicks. Futuriom is not about that. The goal of Futuriom is to provide context and insight on a number of emerging technology markets that are likely to have a big impact on the future of business: Cloud infrastructure, communications, and cybersecurity. Rather than seeking flat reporting, the sophisticated business audience needs a multi-dimensional view on what is happening. Futuriom will be a combination of analysis, opinion, and journalism – I call it "Journalysis."
We plan to have no advertising. Sponsorships, perhaps. But no banner ads. No fraud. No clickbait. We believe this is good customer service. We don't want to beat you up once you've been seated on our media airline.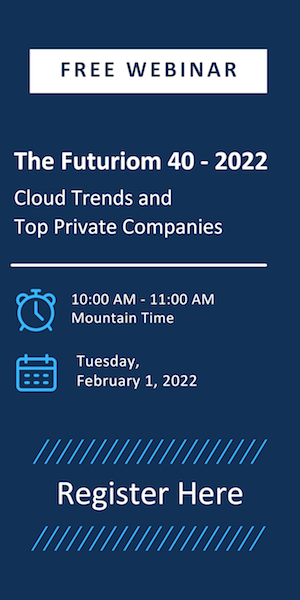 So how will we make money, you ask? Most of our funding will come from selling premium reports, but we'll also help produce technology events and custom content by licensing our ideas. We will focus on many forms, including long-form research. But our model includes near, medium, and long-arc explorations into emerging technology. Anybody can license our ideas or content. Idea licensing: that's the business model.
The first such long-arc exploration is the Ultimate Internet of Things (IIoT) Report, which you can read about here.
It's exciting to launch a new technology media and research business among millions of technology media and research businesses. That amps up the challenge to be different, to experiment, to be creative.
I believe that technology is about to enter its most impactful period to date, one that will permanently change business and society. Why not take on the challenge of adding interesting insight and ideas on the future of technology and what it will do to the world? Futuriom intends to cultivate the best sources of information, to learn from some of the smartest people in the world and speak with a unique voice. With the publishing model challenged, there is a continued need to analyze, challenge, and interrogate the marketing hype about the technology stories unfolding. Futuriom will try to do just that.
The mission is clear, and I hope you will become one of Futuriom's readers and join me on this journey.
Welcome again! Your feedback is always appreciated.
R. Scott Raynovich
Founder and Chief Analyst, Futuriom