Here Are the Datacenters Still Operating in Russia

As Russia's invasion of Ukraine continues, so have efforts by tech firms to limit business with Russia. Early this month, for instance, AWS, Microsoft Azure, and Google Cloud Platform each announced they would not be accepting new accounts in Russia.
But not all tech companies are on board. Providers of the platforms on which the hyperscalers operate continue to support traffic in and out of Russia, some maintaining that this is the only way to support Russian citizens getting true information or being able to communicate their dissenting views to the outside world.
Leading datacenter services provider Digital Realty (NYSE: DLR), for instance, has not issued a public statement about doing business in Russia. While the company has no facilities there, it advertises on its website that its six Stockholm datacenters are "the best strategic location for reaching Northern Europe and the rapidly growing internet economies of Russia and the Baltics."
Notably, Digital Realty archrival and market leader Equinix (Nasdaq: EQIX) has issued a statement in which it condemns Russia's invasion of Ukraine and vows to limit its dealings in Russia:
While we do not have operations in Russia, we will not make direct or indirect investment in the country until this conflict ends and a government is in place that recognizes and honors the rights of other sovereign nations
We will not allow Russian customers to place orders for products or services, unless in our review of those orders, they align with the objectives stated above
We have suspended all activities and purchasing with and through Russian partners and suppliers
Equinix also is offering free service to Ukrainian customers and contributing to relief efforts for Ukrainian refugees.
IXcellerate: Conflict of Interests
Another datacenter provider, IXcellerate, founded by datacenter expert Guy Willner, posted a "Job Opportunity" for a sales manager in Russia on February 25, the day after the invasion began.
But in a note to Futuriom, Willner, who continues as chairman of the board of IXcellerate, made it clear the company's in a conflicted position:
"Nothing is clear for now but all customers are still active. I spent 11 years building the business and hope it survives in some form. Many of our employees are dual Ukrainian Russian with extensive family connections in Ukraine as are some on the Board."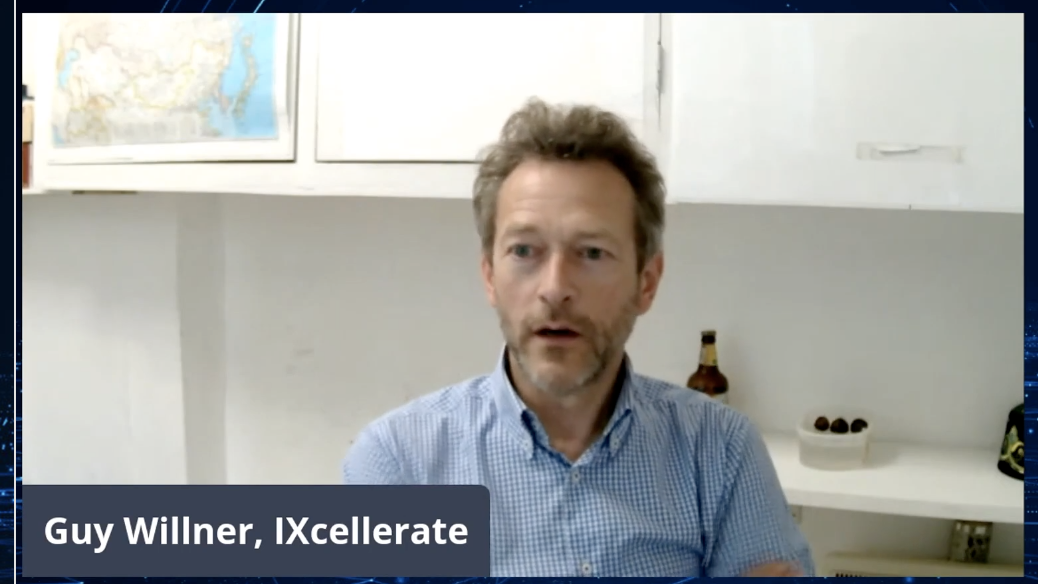 Source: Datacloud Global Congress 2021
IXcellerate's website says it supports NVIDIA (Nasdaq: NVDA), NTT, Rackspace (Nasdaq: RXT), Orange Business Services (NYSE: ORAN), and Nestle in its two main datacenters in Moscow, which house 5,100 racks, provide 57 MW of total power, and connect with over 50 telecom operators in Russia.
Nestle was recently criticized by Ukraine's President Volodymyr Zelensky for continuing business in Russia. But in a statement to CNN, Nestle insisted it has reduced its activities in Russia:
"We have significantly scaled back out activities in Russia: we have stopped all imports and exports from Russia, except for essential products. We no longer make investments or advertise our products. We do not make a profit from our remaining activities."
Other leading datacenter providers based in the U.S. , including CoreSite (NYSE: COR, soon to be taken private by KKR, NYSE: KKR, and Global Infrastructure Partners), CyrusOne (Nasdaq: CONE, soon to be acquired by American Tower, NYSE: AMT), and QTS (NYSE: QTS) offer datacenter services based mainly in the U.S., though QTS has facilities in the Netherlands.
Other Actions by Tech Firms
As noted in at least one press report, Internet content provider Cloudflare (NYSE: NET) continues to leave open some services in Russia, though the company has rerouted its networking to protect and advance the security of data in and out of Ukraine:
"Indiscriminately terminating service would do little to harm the Russian government, but would both limit access to information outside the country, and make significantly more vulnerable those who have used us to shield themselves as they have criticized the government."
Another firm, privately held Koch Industries, which owns equity in Mavenir and has invested in Alkira, is being criticized for refusing to withdraw from Russia, where it has roughly 615 employees, most working in two glass manufacturing plants. The company claims it will not "walk away" from these employees or allow the Russian government to take over its plants.
Koch and Cloudflare are among roughly 35 companies in a range of segments that are still doing business in Russia. While their rationales seem reasonable, there is ongoing pressure for them to withdraw.
"All American companies must leave Russia from their market immediately, because it is flooded with our blood," Zelensky said during his address to the U.S. Congress last week. "Peace is more important than income."