Silver Peak Targets 200% Growth in 2018

It could be a breakout year for SD-WAN company Silver Peak. Recently I had a chance to catch up with Silver Peak CEO David Hughes, who took the helm in 2013 and has guided Silver Peak to enormous revenue growth as the Santa Clara, Calif.-based startup transitioned from a wide-area network (WAN) optimization provider to a full-fledged provider of software-defined WAN solutions.

Silver Peak appears to have left behind its legacy as a WAN optimization specialist to diversify into a wider variety of fast-growing SD-WAN products and services. Hughes points out that Silver Peak Unity, its SD-WAN product, now represents more than half of Silver Peak's revenue. He says that revenue is now growing faster and the company's growth rate could triple, growing as much as 200% in 2018.
"We have more than 25 customers that have spent more than $1M [each]. They are in large retail, large healthcare, oil & gas, technology companies, insurance, legal services... other industries. It's a broad market. The more diverse and geographically distributed [the business], the more it makes sense."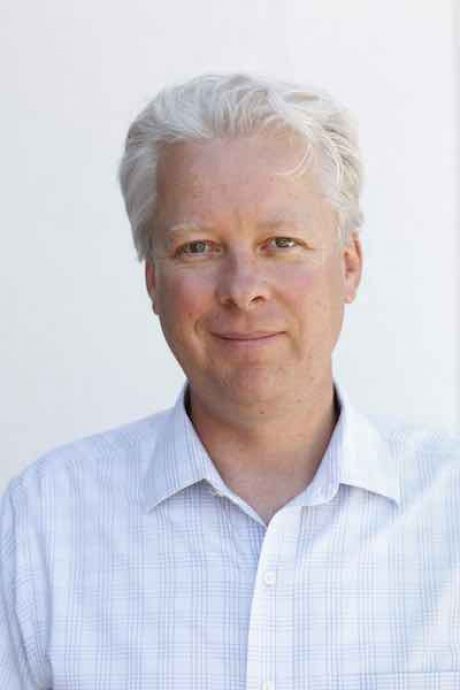 Enterprises Seeking a Simpler WAN
Silver Peak's growth story backs up what we detailed in Futuriom's 2017 SD-WAN Growth Report, published last September (and scheduled again for this June). The market is riding a few strong trends that indicate it will accelerate in 2018. These included but are not limited to: 1) Enterprises wanting more secure, yet flexible, access to a wide array of Internet-based connectivity solutions, 2) Enterprises looking to cut down operational costs of their networks, 3) Enterprises looking for better ways to both connect to the cloud and connect their own clouds.
Futuriom's SD-WAN Growth Report put Silver Peak into the "first tier" of revenue-producing SD-WAN vendors and service providers, meaning they were closing in on $100 million in annual revenue run rate at the time of the report. Based on Hughes' description, Silver Peak should be targeting $100 million or more in revenue for 2018, and should be counted among the shortlist of SD-WAN companies that are either prime acquisition targets or IPO candidates.
Hughes, a native New Zealander (and also a huge fan of the All Blacks Rugby team, I'm told), says Silver Peak currently has about 250 employees, with 50 open jobs right now. He expects the company to add at least 100 employees by the end of the year.
What's one of the main factors driving SD-WAN growth? According to Hughes, it's enterprises that are tired of managing their own routers and WAN connections -- and want either a more automated, or outsourced, way to do that.
"We're targeting the Cisco router refresh budget," says Hughes.
SD-WAN Platforms vs. Service
Service providers are targeting the SD-WAN market as well, but Hughes says that some enterprise customers may finding dealing with a traditional service provider more difficult then purchasing an easy-to-manage SD-WAN solution from a vendor. Many enterprises are driving "skinnier" IT organizations and looking to outsource things, including WAN management. "It's not binary," says Hughes. "There are quite a few solutions in between fully DIY (Do it yourself) and fully managed."
Indeed, the SD-WAN technology market provides a variety of solutions, ranging from Aryaka's full service provider model to hybrid models such as those from Silver Peak, which can offer simpler-to-manage SD-WAN technology platforms or partner with service providers on a managed service, as Silver Peak does with service providers such as Masergy.
Huges says that Silver Peak is happy to partner with service providers to provide its technology but it doesn't want to be a service provider itself. He thinks the market demand will break down to about 50/50 -- 50% of enterprises asking for a technology platform that they can manage for SD-WAN, and 50% asking for a managed service.
The balance between buying SD-WAN technology platforms as a service versus a platform will be an interesting tug-of-war, as many SD-WAN technology players are pulled in both directions. For example, VeloCloud, the SD-WAN provider recently purchased by VMware, positioned itself as a service provider and technology provider for small and medium businesses. Aryaka sells SD-WAN as a cloud service delivered with a customer premise device (CPE) directly to the enterprise. Others, such as Versa Network, have focused on selling the platform, including to service providers.
(Editor's note: This story corrected an earlier math error -- the correct projected growth is as much as 200%.)