Oracle to Pay $28.3 Billion for Cerner

In its biggest acquisition ever, Oracle (NYSE: ORCL) will pay approximately $28.3 billion in cash, or a premium of $95 per share, to purchase Cerner (Nasdaq: CERN), a health information technology services company based in Kansas City, Missouri. Oracle says the deal will be immediately accretive to earnings after it closes in 2022 by adding medical record-keeping to Oracle's list of cloud-enabled database applications.
"With this acquisition, Oracle's corporate mission expands to assume the responsibility to provide our overworked medical professionals with a new generation of easier-to-use digital tools that enable access to information via a hands-free voice interface to secure cloud applications," said Oracle chairman and CTO Larry Ellison in a press release. [Emphasis is Oracle's.]
Ellison's comment includes most of the reasoning behind Oracle's choice of Cerner. That company already uses the Oracle Database, making it easy to port its systems to Oracle's cloud. (AWS is the basis for Cerner's own cloud-enabled services, which seem fairly limited right now.) And adding Oracle's Voice Digital Assistant interface to Cerner's system, replacing other technology there, could speed up the notoriously gnarly process of data entry for medical records, particularly in the U.S.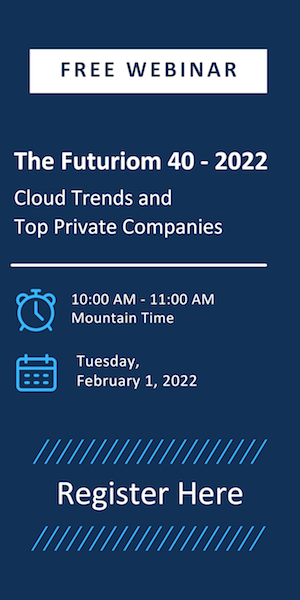 Notably, Cerner has been deploying the Dragon speech-recognition system from Nuance (Nasdaq: NUAN), which is owned by Microsoft (Nasdaq: MSFT). Cerner also had patented technology for its own speech recognition system. Now, all that may be replaced with Oracle's technology. Alternatively, Oracle could leverage Cerner's tech to augment Voice Digital Assistant.
The Value of Cerner
Oracle clearly sees value in Cerner, which sports a valuation akin to data management companies such as Databricks, valued at $38 billion. But unlike that vendor, Cerner addresses a specific vertical niche.
"Healthcare is the largest and most important vertical market in the world—$3.8 trillion last year in the United States alone," said Oracle CEO Safra Catz, in the press release. "Cerner will be a huge additional revenue growth engine for years to come as we expand its business into many more countries throughout the world."
The addition of voice recognition adds to Cerner's success. In the U.S., demand for voice-activated data entry is rising. "The U.S. transcription market size is approximately $20 billion (led by its use in health care) and is bolstered by this transition from traditional to AI-powered solutions, with voice recognition playing a significant role in this forecast," wrote Sindhu Kutty, partner and co-founder at Kuroshio Consulting, in a Forbes article earlier this year.
Cerner's Market Position
Cerner owns roughly 25% of the electronic health records (EHR) market in the U.S., behind privately held Epic Systems, which controls about 31%, and Meditech, also private, with 16%.
Like Cerner, Epic and Meditech have voice data entry and are working on cloud services. Epic in October announced plans to release a cloud-based version of its services via a series of alliances and access to Microsoft Azure's healthcare IT services. And Meditech offers a cloud service based on Google Cloud Platform.

More About Cerner
For the quarter ended September 30, 2021, Cerner reported $1.5 billion in revenue, up 6% year-over-year. Adjusted non-GAAP EPS was $.86, up 19% from last year's quarter. The company ended the quarter with $435 million in GAAP cash flows from operating activities, a 14% increase year-over-year.
Cerner, founded in 1979 by the late Kansas City businessman Neal Patterson, is now headed by CEO David Feinberg, M.D., who only started the job in October 2021. The company has about 29,000 employees worldwide, about 13,000 in Kansas City, Missouri. (According to a report in the Kansas City Star, those employees are worried about changes, including moves and layoffs, that could occur with the acquisition.)
Where Oracle Is Going with Cerner
Regardless of how Oracle deals with Cerner employees, Oracle sees a huge opportunity to add healthcare EHR and analytics to its existing roster of enterprise application specialties. This puts it in direct competition with the leading public cloud providers, along with IBM (NYSE: IBM) and Hewlett Packard Enterprise (NYSE: HPE), both of which have medical records solutions, IBM with Explorys EHR Database and HPE with GreenLake.
Success also will require Oracle to advance its own voice-recognition technology against market leader Nuance/Dragon. And the push to AI-driven analytics puts Oracle in line with the likes of Databricks and Snowflake (NYSE: SNOW).
On the plus side, Oracle is among companies at the forefront of the recent trend toward confidential computing, which is likely to inspire trust in its medical records capabilities.
Oracle shares were down midday on news of the acquisition, trading at $92.08, -4.53, (4.55%). Cerner shares were trading at $90.64 (+0.88, 0.97%).