Netsurion Goes with MPLS-free SD-WAN

Netsurion today launched BranchSDO, a platform for managing connections to multiple branch offices that is being positioned as an upgrade of the company's first-generation SD-WAN offering previously known as Connect SD-WAN.
BranchSDO consists of dedicated appliances and an instance of the company's orchestration software that nows support multi-tenancy. This latest version of the company's platform also adds support for dual wireless SIM cards to provide redundancy across multiple 4G LTE wireless networks.
Netsurion with the launch of BranchSDO is trying to make it clear the company isn't a provider of a traditional SD-WAN appliances, says John Ayers, vice president of product for Netsurion. The company's offerings never supported legacy MPLS networks. Instead, the company has always been squarely focused on organizations that have decided to forego MPLS altogether in favor of broadband Internet and wireless networks, says Ayers.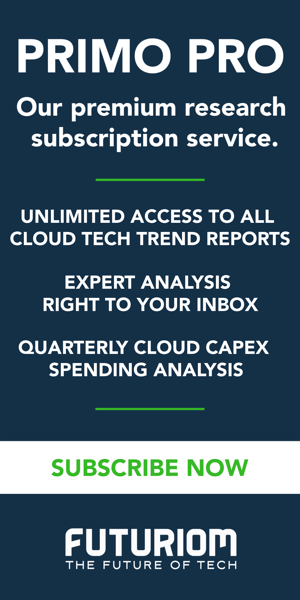 All Netsurion offerings are based on custom appliances that rely on processors designed by Netsurion to optimize WAN traffic. Each of those appliances can be configure in minutes and centrally managed using the company's orchestration software. The orchestration software also makes it possible to micro-segment those network services without having to acquire or deploy any additional software.
Other capabilities built into the core platform include a next-generation firewall, application control, web filtering and intrusion prevention system (IPS) that are delivered via the cloud as well as site-to-site virtual private networking (VPN) connectivity through SSL or TSL 2.0 connections.
Those capabilities can then be consumed as a managed service delivered by Netsurion or by another managed service provider (MSP) that has partnered with Netsurion. In some cases, those MSPs are reselling a service provided under the Netsurion brand. In other cases, the partner has decided to "white label" the Netsurion platform under its own brand, says Ayers.
"We're starting to see a lot more interest in the white-label service," says Ayers.
One of the reasons Netsurion added the multi-tenancy capability was to make it simpler for partners to support multiple clients, add Ayers.
Netsurion has repositioned itself as the overall market is moving towards next-generation software-defined access and WAN platforms. That shift will be greatly accelerated by the arrival of 5G wireless networks capable of supporting a wide range of low-latency applications.
In the meantime, Netsurion expects to continue to see widespread adoption of 4G LTE services to connect and centrally manage branch offices using platforms deployed in public clouds such as Amazon Web Services (AWS).
Netsurion is betting that over time more organizations will prefer to consume networking services at the branch level as a managed service versus trying to support distributed networks that can easily span hundreds, even thousands of locations. Of course, Netsurion is not the only SD-WAN provider with similar ambitions. Many of the leading providers of SD-WAN products, such as Cisco, VMware (VeloCloud), Versa Networks, and Silver Peak are actively providing platforms for managed services and partnering with service providers to provide integrated offerings.
The differentiator may be Netsurion's foregoing of MPLS capabilities, moving straight to the world of broadband. The company believes that the investment in its own chip and software engineering will provide a superior branch networking experience over rival service providers, without using MPLS.