MetaCX Launches a Digital Ecosystem Network
A startup out of Indianapolis has a new twist on business collaboration. MetaCX says its cloud-native service furnishes a neutral space in which one company can share data with one or more B2B partners to manage supply chains, forecast sales, track performance, and even coordinate integration of products and services.
"There are collaborative environments such as digital sales rooms that allow buyers and suppliers to come together," said MetaCX co-founder and CEO Scott McCorkle, a former CEO of Salesforce Marketing Cloud. "But they aren't neutral…. Executives are asking for more."
Instead of being a part of a particular company's customer relationship management (CRM) system, McCorkle notes, MetaCX provides a cloud-native territory in which partners can interact for business on an equal footing.

Collaboration with Integration
MetaCX is offered as software-as-a-service (SaaS) called the Business Value Network. It uses graph database and blockchain technologies to gather references to data from multiple participant firms, to which it applies its own analytics engine to deliver a wide variety of reports and measurements. For example, a company can create an action plan in the Business Value Network space, then invite ecosystem partners to participate in setting goals, coordinating efforts, and measuring success, as illustrated in the sample screen shot below: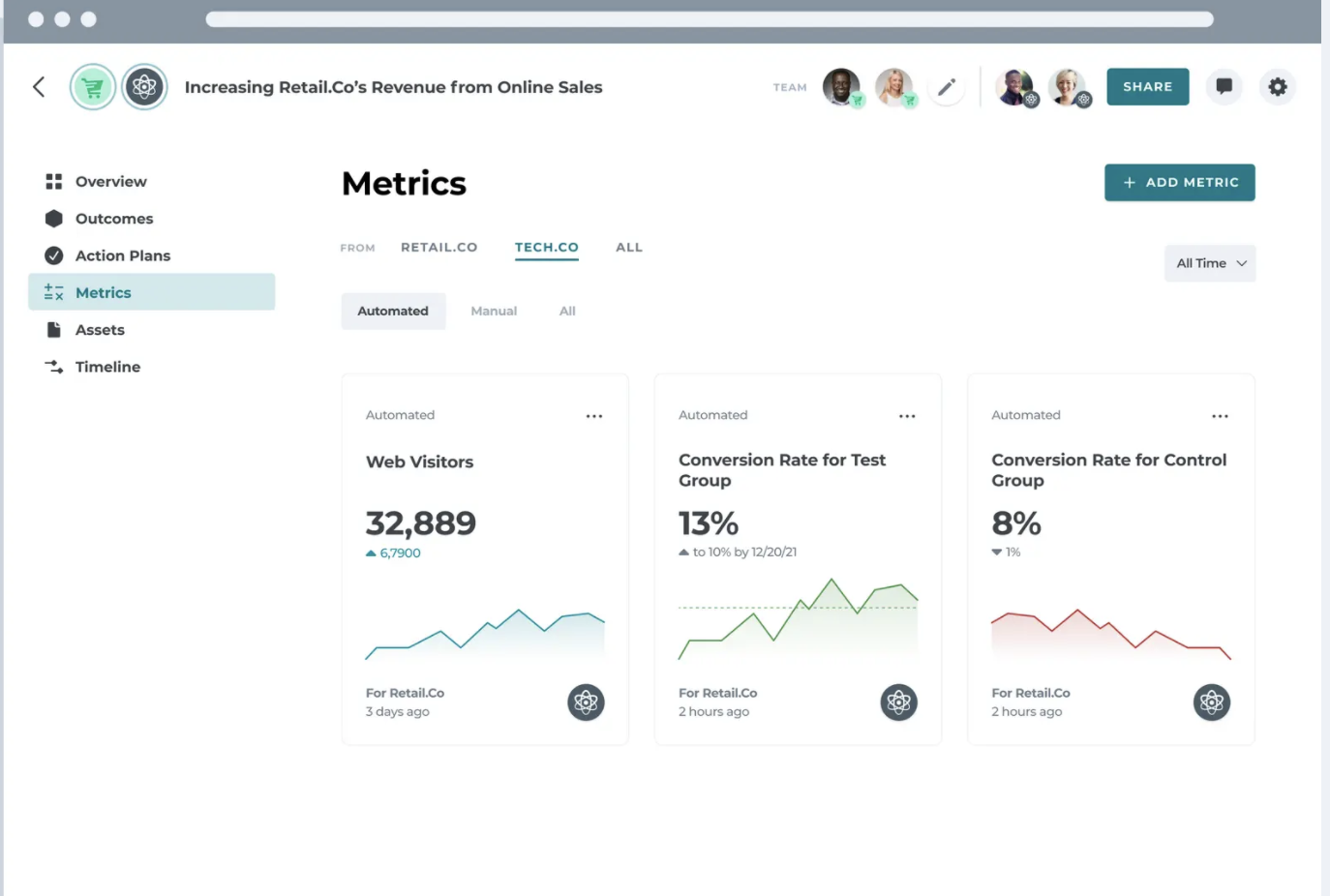 Source: MetaCX
Wellstar, a Georgia-based healthcare system that includes multiple hospitals, emergency centers, cancer centers, hospices, and other healthcare facilities in the southeastern U.S., has enlisted the Business Value Network in a project called Catalyst. The company's chief information and digital officer Dr. Hank Capps says MetaCX lets Wellstar bring together information, opinions, issues, and ideas from patients, caregivers, and corporate partners to design new post-COVID digital healthcare systems.
MetaCX also can run on Google Cloud Platform, and it integrates with a wide variety of third-party collaboration, project management, analytics, and data management tools, including Snowflake, Salesforce, Teams, and Slack, to name just a few.
The Metaverse: Not Just for Avatars
MetaCX says its concept of shared digital space among companies is a function of the metaverse. While other firms such as Microsoft (Nasdaq: MSFT) and NVIDIA (Nasdaq: NVDA) emphasize the role of avatars and augmented reality in the metaverse, MetaCX is focused on the fundamental concept of the metaverse as a locus for collaboration in a neutral digital space – a kind of digital Switzerland.
"[T]he next twenty years will bring externally-focused automation of the value chain—how one business creates value for another business, and then how value flows across entire ecosystems," said McCorkle in the press release.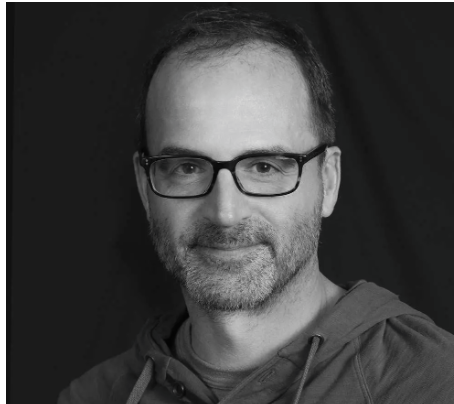 Scott McCorkle. Source: MetaCX
MetaCX Well Funded
MetaCX started designing its system in 2017 and emerged for business in 2018. It has raised $31.5 million in funding to date from High Alpha, Upfront Ventures, Greenspring Associates, Panoramic, and Engage. The company has over 50 employees distributed across 18 states and claims to have at least 20 healthcare, technology, manufacturing, and government enterprises in the Business Value Network.
MetaCX has many competitors in the CRM space, including McCorkle's alma mater Salesforce (NYSE: CRM). It also competes with collaboration tools from Microsoft and others. Still, the concept of a neutral digital space in the metaverse is clearly catching on, and judging by its traction so far, MetaCX's "Switzerland" approach could drive its future success.