IIoT Gateways: Where Factory Meets Cloud

Digital transformation is revolutionizing the industrial Internet of Things (IIoT), bringing factory systems that govern the physical plant into alignment with cloud applications that improve efficiency and business outcomes. And the edge is where it's happening.
This shift is based on IIoT and on operational technology (OT), which refers to the technologies governing physical devices such as manufacturing robots, factory automation systems, sensors, and other gear on the factory floor. OT is increasingly blended with information technology (IT), including cloud-based services, to sift and process information about manufacturing systems for use in business apps. This shift is called Industry 4.0 (for the Fourth Industrial Revolution).
The challenge is to connect legacy automation systems, which have long run under industry-specific networking protocols and operating systems, with services in cloud platforms such as AWS, Google Cloud Platform, and Microsoft Azure – all of which offer IIoT solutions. And the connection point is the edge location where the specific factory or manufacturing facility meets external networks.
An Old Edge Meets New
To connect industrial systems to cloud networks calls for gateway-style platforms. These typically take the form of compact, ruggedized computers for use within a factory or similar facility (e.g., a warehouse or utility outpost). These systems feature networking interfaces such as Bluetooth, WiFi, Zigbee, and Near Field Communication, or NFC (5G is still rare but on the way); as well as links to popular industrial networking protocols such as Modbus, CAN bus, BACnet, or LonWorks; and support for industrial messaging protocols such as AMQP, CoAP, and MQTT. Connectivity to remote data centers, hosts, and clouds is supported via external Ethernet and IP connections.
These IIoT gateways are available from a range of suppliers, including Advantech, Cisco (Nasdaq: CSCO), Dell (NYSE: Dell), Eurotech, HPE (NYSE: HPE), Juniper Networks (NYSE: JNPR), PTC (Nasdaq; PTC), RAD, Rockwell Automation (NYSE: ROK), Siemens, and others. Below is an example – Eurotech's BoltGate 10-12 Multi-service IoT Edge Gateway: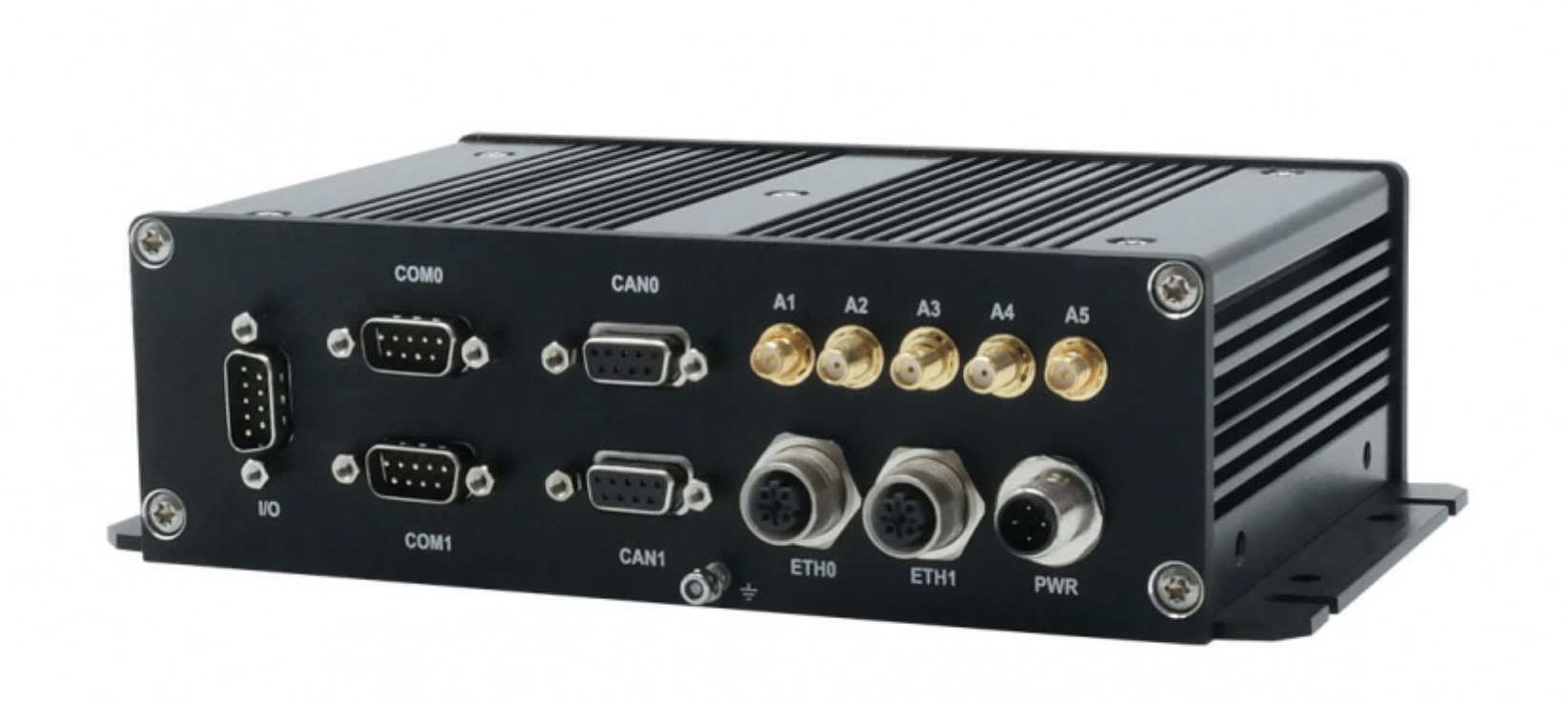 Source: Eurotech
Solutions are also available in the form of programmable logic controllers (PLCs) from the likes of ABB Ltd. (NYSE: ABB), Emerson Electric (NYSE: EMR), General Electric (NYSE: GE), Hitachi, Honeywell (Nasdaq: HON), IDEC, Mitsubishi, Omron, Robert Bosch, Rockwell Automation, Schneider Electric, and Siemens, to name a few. These PLCs can be adapted by OEMs and integrators or by in-house developers to connect industrial systems to cloud services from AWS (Nasdaq: AMZN), Google (Nasdaq: GOOGL), Microsoft (Nasdaq: MSFT), IBM (NYSE: IBM), and others.
Do You Really Need a Cloud?
Many of today's ruggedized IIoT gateways are meant to function without the benefit of cloud applications. Some are equipped with artificial intelligence (AI) to sift massive amounts of incoming data, analyze it, and use sophisticated interfaces to enable reporting and orchestration. HPE's Edgeline Converged Edge Systems, for example, offer the same compute, storage, and security capabilities as HPE's full-service data center systems, in a ruggedized, compact form factor that can provide management functions and analytics with or without cloud services. Of course, the Edgeline series works with cloud services too.
These independent IIoT systems can ensure that only meaningful information is sent to cloud applications, saving usage charges. In its product literature, Dell says of its Edge Gateway 5000 series:
"The Intel Atom processor provides capacity to perform local analytics so only meaningful information is sent to the next tier, which could be another gateway, the datacenter or the cloud. This minimizes consumption of expensive network bandwidth and reduces overall solution latency."
Security Built In
Given recent attacks on utilities, including the notorious Colonial Pipeline cybersecurity breach earlier this year, there is heightened awareness of the importance of securing automated industrial systems from cyber criminals. Some systems, such as Dell's, implement security as hardware root-of-trust, along with other protections. And a recent combination of PTC's ThingWorx IoT platform with ZEDEDA's edge orchestration solution leverages the latter's zero-trust security model.
5G Not Common Yet
While the industrial applications of 5G networking are often touted by marketers, actual use of 5G in industrial settings seems to be just now ramping up, as vendors of IIoT edge gear and network service providers encourage customers to take a close look at the potential performance benefits of 5G for situations calling for wireless links. Cisco seems to be active here, with its series of Catalyst industrial routers and gateways, some of which support 5G. But broadly speaking, it's still early days for 5G connectivity directly to IIoT gateways. Expect to see much more activity in the next 18 months.
Conclusion
IIoT gateways have been around for a while, but they're becoming more equipped, more functional, and more intelligent as industrial enterprises increasingly turn to a distributed, edge-focused architecture that encompasses cloud services. The next two years will see much activity in this this space, including many announcements of ecosystem partnerships along with enhanced capabilities.