HPE Brings Aruba into the GreenLake Fold

Everybody wants to be a cloud service, right? Hewlett Packard Enterprise (NYSE: HPE), perhaps not getting as much credit as some other companies for its cloud transformation, is moving more rapidly in that direction by bringing networking division Aruba into its GreenLake portfolio of cloud services.
Here at Aruba's user conference, Atmosphere, the message was loud and clear: HPE and Aruba want nearly every product group packaged and marketed "as-as-service" so that it can be purchased from the cloud.
Last week, HPE announced it was adopting Aruba Central, a cloud-native, AI-powered network management solution, into GreenLake, which now includes more than 50 cloud services. This week, Aruba provided more details about how the networking services could lay the foundation for hybrid cloud services.
NetConductor for Centralized Management
Related Articles
Today, Aruba furthered the cause by announcing that Aruba Central NetConductor allows enterprises to centralize the management of distributed networks with cloud-native services to simplify policy provisioning and automate network configurations in wired, wireless, and WAN infrastructures.
This is a consolidation of trends in both software-defined wide-area networking (SD-WAN) and secure access service edge (SASE) technologies, which enable network and IT managers to automate policy, security, and management configurations using software. As part of GreenLake, Aruba customers can now buy networking hardware, software, and service as a cloud service with a monthly fee.
Aruba trotted out several high-profile customers in the keynote address, including Home Depot, Goldman Sachs, and ING Bank.
Coleen Matsuo, senior director of technology at Home Depot, said the key element of Aruba technology was automating network configurations and using analytics to predict and prevent faults.
"As much as we love designing networks, our first objective is to prevent outages," said Matsuo.
Jeroen Nuys, global product owner of LAN and WiFi for ING, said that cloud-oriented management and integrated SASE and SD-WAN solutions will help the bank manage hybrid connectivity with many people moving to remote work.
Edge to Cloud
In an interesting twist, the HPE keynote featured a surprise appearance by Former Cisco CEO and chairman John Chambers, a longtime competitor with HPE. Chambers was touting startup Pensando, where he is an investor. Pensando is a partner of HPE's for edge networking and compute.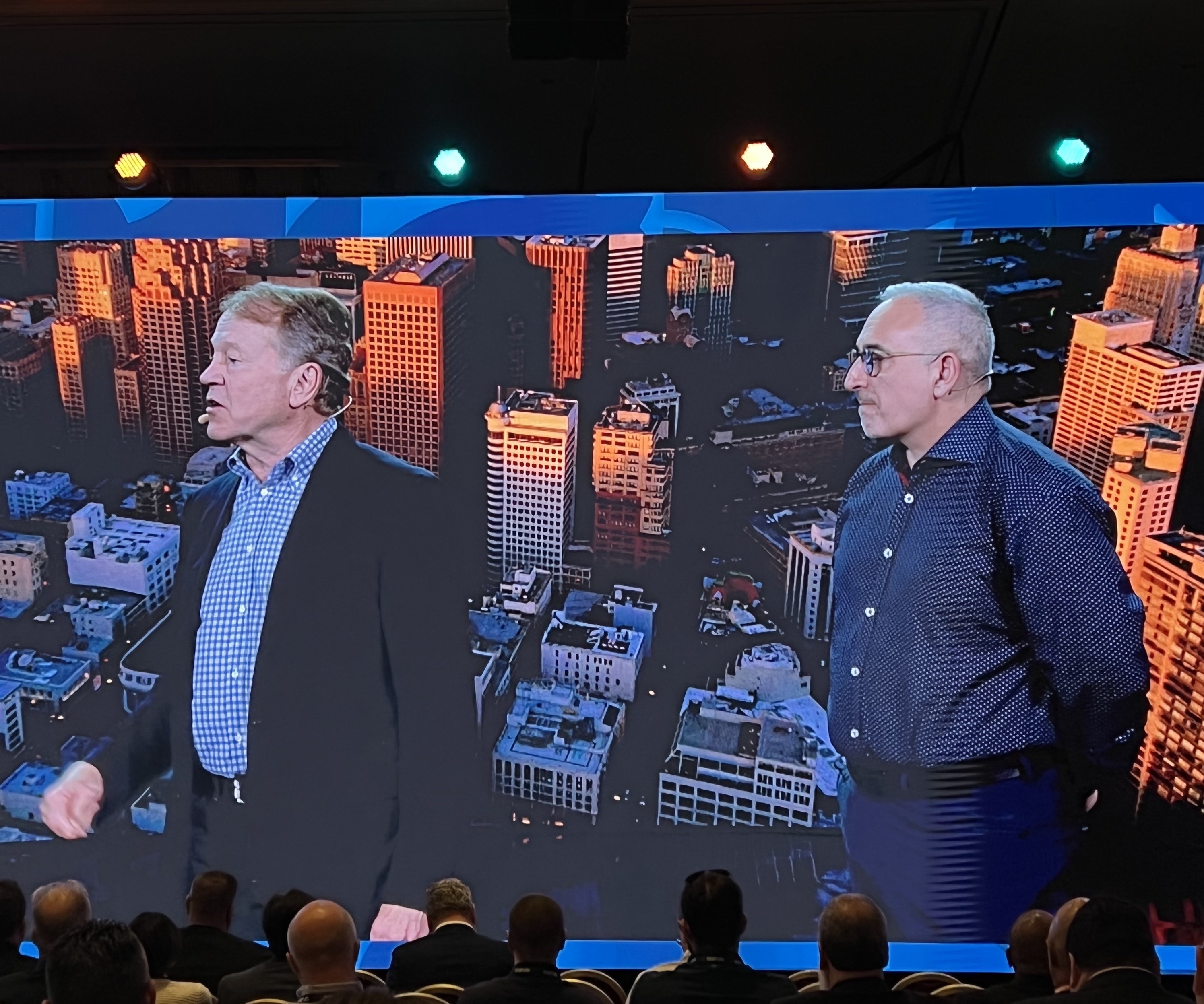 HPE's vision is that products such as Aruba and Pensando can extend networking to the edge and then provide a seamless, secure connection to the cloud. These edge devices can then be managed as-a-service to provide the proper balance of networking, compute, and security.
Aruba and HPE said that 120,000 Aruba networking customers, which includes nearly 2 million devices to manage and 2 million API calls per day, are now using the GreenLake platform to order services on-demand and manage their assets.
Overall, the message was crisp and clear: HPE hopes that Aruba will become a key tool in hybrid computing, using the network as a key enabling infrastructure for security and connectivity to its GreenLake cloud services.