GSMA Opens APIs for Telco-to-Cloud Development

The GSMA, the leading association of global mobile network operators, picked the MWC event in Barcelona this week to unveil technology for creating applications that work across multiple carrier networks and between clouds and telco networks.
The effort, dubbed the GSMA Open Gateway initiative, delivers application programming interfaces (APIs) that give developers, including ones from hyperscaler cloud providers, standardized access to functions within each participating carrier's network. For example, the interfaces might facilitate user roaming between countries; allow for access to containerized resources on carrier networks for gaming or augmented reality/virtual reality (AR/VR) apps; streamline billing; and provide quality-of-service selection for mobile connections.
Who's On Board
The announcement was endorsed by 21 network operators, including America Movil, AT&T, Airtel, Deutsche Telekom, KDDI, KT, Orange, Singtel, sts, Telefonics, Telenor, Verizon, and Vodafone.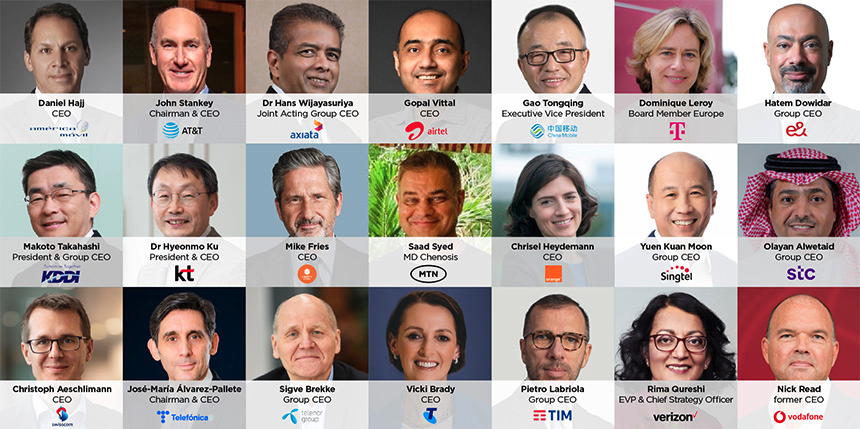 Source: GSMA
Additionally, the announcement also carried endorsements from AWS, Microsoft, and Ericsson (the last despite having its own API series via its Vonage acquisition). The key message? Telco-to-cloud services will be streamlined with these APIs.
"Developers using AWS's more than 200 services will also be able to leverage APIs from telco operators," stated Ishwar Parulkar, Chief Technologist for the Telco Industry at AWS, in the press release. "This allows the developer community to create new applications, and for telcos to open up new models of consumption and monetisation for their networks."
What APIs
The specific Open Gateway APIs have been developed over the past year by a GSMA-supported group known as CAMARA, which operates under the rubric of the Linux Foundation. As of now, the API functions include locating and establishing the status of a device; verifying numbers; enabling the swapping of SIM connectivity across different networks; providing and managing edge resources; handling billing; and selecting mobile network "quality on demand," or QoD, based on latency and other factors. More APIs are expected to be released throughout 2023.
The Goals
Carriers involved in the GSMA Open Gateway APIs hope their work will encourage applications development that taps their 5G networks. So far, those networks are going begging for the kinds of services that 5G promised but hasn't delivered. There's also the hope that the cloud providers will use the APIs to further strengthen the link between cloud capabilities and the physical network.
Stark Realities
As with most open API efforts, success of the GSMA's Open Gateway APIs will depend on how widely the APIs are adopted and how aggressively they're developed. Despite the hyperbole, it's not a given that these APIs will actually take off as touted.
Though a series of fancy demonstrations is apparently in progress at MWC, including instances of smart shopping and gaming, some of these appear to be enabled by a combination of the new APIs plus MEC (multi-access edge compute) and other cloud-oriented capabilities. A complex series of technology tools, not just one series of APIs, is required to build meaningful cloud-enhanced telecom applications.
Still, the GSMA's APIs could be an important contribution to two growing trends: First, they support development of apps that work across multiple networks, in contrast with efforts by individual carriers alone – an approach that hasn't been generally successful. Second, the GSMA Open Gateway APIs streamline the linking of telco networks to cloud services – a movement embraced by the cloud providers, which have used MWC to announce enhancements to their telco-to-cloud-service arsenals.
AWS, for instance, unveiled Telco Network Builder, designed to streamline the deployment of cloud network functions by telcos. Microsoft unveiled updates for Azure for Operators; and Google Cloud released a series of services aimed at telcos.
Ultimately, the GSMA's Open Gateway APIs should contribute to the joint efforts of the telecom and cloud players to get the 5G engine running at speed. Whether that contribution remains small or significant will be revealed over time.