Cisco's Got Issues... & Arista Is a Big One

Cisco's got a shrinkage problem. In its fiscal third-quarter earnings announcement, the networking giant said revenues are flat and may decline 4 to 6 percent year-over-year in the fourth quarter. It has to lay off another 1,100 employees. Cheery, eh?
How bad was the earnings call? This morning, Cisco shares are down 8 percent, dropping $2.62 to $31.24. Revenue fell 0.5 percent to $11.94 billion. The company made its earnings number of $2.52 billion in profit, or 50 cents per share. But in the biggest downer: Cisco said it expected revenue for its fiscal fourth quarter to fall between 4 to 6 percent from a year earlier, in a range of $11.88 billion to $12.13 billion.
Cisco will book $150 million to $200 million in special charges as it lays off another 1,100 employees, in addition to the 5,500 layoffs it announced last year.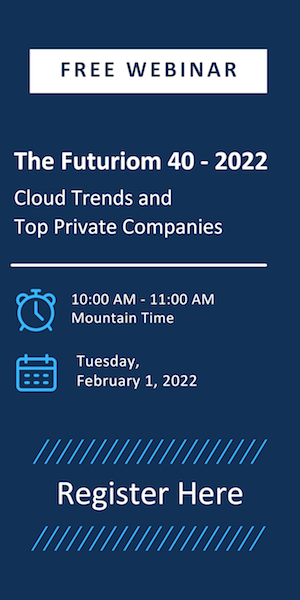 Pundits and journos around the world seemed eager to point out Cisco's many challenges. The company tried to blame the federal government, as federal orders were down 4 percent -- but then company officials detailed this by saying that Cisco's federal budget hole accounted for only 1 percent of Cisco's 4 to 6 percent revenue decline.
The federal government budget isn't Cisco's problem.
Cisco is fighting many battles on many fronts, with a host of competitors including aggressive startups. It has many more nimble competitors in cloud switching, converged infrastructure, and software-defined networking (SDN). Take, for example, Arista Networks (ANET), a primary competitor in one of its core markets -- datacenter switching. Arista has been gobbling up market share from Cisco and has a business that appears to be on fire. That has nothing to do with orders from the federal government.
Earlier this month, Arista reported first quarter revenue of $335.5 million, a year-over-year quarterly increase of 38.5 percent from the first quarter of 2016. Arista's shares have been booming and recently hit new highs.
Of course, there's plenty of baggage between Arista and Cisco. Arista CEO Jayshree Ullal is a former Cisco executive, and the two companies have been battling in a massive patent lawsuit.
With Cisco's core markets eroding, it hasn't grown strategic areas fast enough to become more of a software business. For example, revenue in its security business, which sells firewall and breach detection systems, rose 9 percent to $527 million, but that missed consensus estimates of $545.5 million.
As Michael Genovese, an analyst with MKM Partners, points out, Cisco's goal to transition to recurring revenue streams isn't happening fast enough. For the third fiscal quarter of 2017, 31 percent of revenues came from recurring sources, with 21 percent from services and 10 percent from products, which was up from 29 percent in the prior year but consistent with the prior quarter, points out Genovese. On a brighter note, Genovese notes that deferred product revenue from recurring software and subscription businesses was up 57 percent year-over-year to $4.4 billion, which includes the acquisition of AppDynamics.
"We think Cisco could get a higher multiple from investors over time as the percentage of recurring revenues increases, which is why we think the lack of sequential improvement is disappointing," wrote Genovese.
But one has to wonder -- if Cisco continues to lose market share and revenues in its core market of datacenter switching, how does it fix that? Security growth may not overcome the bleeding. Networking spending is moving to the cloud, where Cisco has to worry about Arista and many other competitors. For example, Dell has been growing its VMware NSX networking business nicely, and white-box switching offers a cheaper solution for those who want to build their own cloud networks.
For a detailed analysis of one of the biggest growth opportunities in technology, purchase our 50-page Ultimate Industrial Internet of Things (IIoT) Report, which covers a wide range of communications and cloud technologies that are being applied to businesses around the world to provide connectivity, analysis, automation, and optimization of a range of industrial applications.