AWS' Selipsky Reveals One-Cloud Strategy

In his keynote at Amazon's (Nasdaq: AMZN) AWS re:Invent conference Tuesday, CEO Adam Selipsky made one thing clear: In Amazon's world, there is no multicloud.
This message resonated throughout Selipsky's two-hour talk, during which he announced a slew of impressive innovations (more on those shortly). And from new Graviton processors to private 5G networks to data management and industrial Internet of Things (IIoT) platforms, it was one-stop shop all the way. At one point, speaking of digital transformation, Selipsky said, "We have all the tools you need for the entire journey."
During the talk, Selipsky invited several customer/partners to the stage, including Linda Jojo, chief digital officer at United Airlines (Nasdaq: UAL), who said that when her team was deciding between going with a single cloud provider or going with multicloud, "resilience" and breadth of solutions made the choice of a single cloud provider, specifically AWS, "the only real choice for us." Certainly, the AWS message is clear as well: Hybrid is fine, but multicloud, not so much.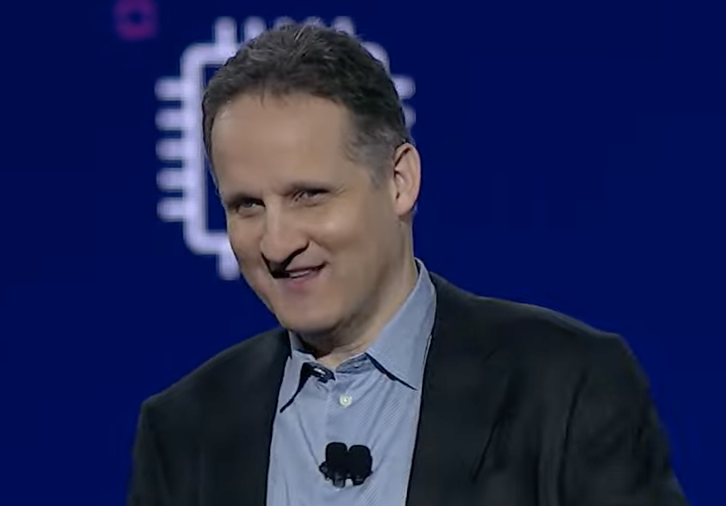 CEO Adam Selipsky addresses AWS re:Invent audience during keynote 11/30. Source: AWS
One Infrastructure for All
Selipsky's presentation aimed at proving AWS's capabilities across the board, from components on up the stack of infrastructure tools for cloud environments at scale. Performance and efficiency were stressed for very large workloads, including those for machine learning (ML), in which software models are iteratively trained to sift data for ever-more-accurate results.
From the Edge to 5G
During his talk, Selipsky focused too on the reality of edge computing and the role of 5G. The edge of the cloud is pushing outward, unleashing a wave of innovation at the edge, he said. To keep pace, AWS is obliging with small-form-factor versions of AWS's Outposts service that bring AWS to remote Internet of Things (IoT) locations. AWS also keeps adding to its Wavelength sites that bring 5G to service provider networks through partnerships with Verizon (NYSE: VZ), KDDI, South Korea's SK Telecom (NYSE: SKM), Vodafone (Nasdaq: VOD), and Bell Canada (NYSE: BCE).
A new service, AWS Private 5G, adds private wireless to the mix. "We make it easy to deploy and manage your own private mobile network in days, not months," Selipsky said. And the press release states:
"With just a few clicks in the AWS console, customers specify where they want to build a mobile network and the network capacity needed for their devices. AWS then delivers and maintains the small cell radio units, servers, 5G core and radio access network (RAN) software, and subscriber identity modules (SIM cards) required to set up a private 5G network and connect devices."
AWS Private 5G operates on shared spectrum, though how that works isn't clear. But before making this an official service, AWS worked with Deloitte on a CBRS-powered private 5G-ready solution.
Verticals Served Here
Selipsky spent time focusing on AWS partnerships with large enterprises, such as United Airlines and DISH Networks (Nasdaq: DISH), that have resulted in complex systems that broadly serve the needs of specific vertical markets. In doing this, Selipsky demonstrated the general impression he's given that AWS will not seek to compete with Microsoft Azure (Nasdaq: MSFT) or Google Cloud Platform (Nasdaq: GOOGL) in general enterprise office administration tools or in support for multi-cloud functionality.
For instance, GS Financial Cloud for Data with Amazon Web Services is the result of a couple of years' work in which the banking firm Goldman Sachs (NYSE: GS) worked with AWS to put its massive financial information resources in the cloud.
"Clients of the firm will get access to our decades of experience and data aggregation that should enable them to enhance their business decisions, both from a speed and efficiency perspective," Goldman Sachs CEO David Solomon said in an interview with CNBC. "We think that adds to our position as a leader in the marketplace." It certainly won't hurt AWS any either.
In the manufacturing arena, Amazon IoT TwinMaker is a service for creating digital twins, which are models of physical structures or processes, such as factory floors, that are used for planning and analysis.
AWS for Automotive is a broad project incorporating services for automakers, such as AWS IoT FleetWise, described as "a new service that makes it easier and more cost effective for automakers to collect, transform, and transfer vehicle data to the cloud in near-real time." The data can be used in applications from tracking warranty claims and recalls to gathering sensor data for autonomous vehicle design.
…. And More
During yesterday's keynote, Selipsky focused on several basics of cloud infrastructure. "You wanted more," he quipped regarding customer demand for accelerated EC2 instances – the Elastic Compute Cloud virtual servers for deployment in the AWS environment. Enter a series of newly hatched instances outfitted for faster, heftier processing jobs, such as ML.
AWS previewed C7G instances, the first EC2 instances to be powered by Graviton 3 processors, the next generation of AWS's proprietary Arm chips. Also previewed were Trn1 EC2 instances based on the proprietary AWS Trainium chip designed for ML use cases such as natural language processing, image recognition, forecasting, recommendation engines, and intelligent search. The instances can be clustered to "petabit scale."
Selipsky used a lengthy, detailed description of Florence Nightengale's 19th-century nursing discoveries to highlight the challenges of enterprise data. During the speech, he talked about Enhanced AWS Lake Formation; the vendor's data lake platform that now gives managers access control for specific rows and columns in query results based on user identity. AWS also previewed serverless analytics for its EMR (aka Elastic MapReduce) big data frameworks platform (think Apache Hadoop and Spark) and for its MSK (Managed Streaming for Apache Kafka) platform. Now AWS serverless analytics can run in EMR and MSK (at least in preview) as well as in AWS's Redshift data warehouse and Kinesis data streaming service.
If anything tied yesterday's keynote together, it was the sense that Selipsky intends to steer the AWS course toward world domination and away from cooperative multi-cloud support. This approach has already won AWS some important customers and partners. But how many enterprises in real-world situations choose to follow AWS and only AWS remains a question that can only be answered over time.