Aviatrix Augments Multicloud Security Features

This week at the Amazon Web Services (AWS) re:Invent conference, multicloud networking technology provider Aviatrix introduced new security capabilities that are built directly into its networking data plane.
Called ThreatIQ with ThreatGuard, the product enables every network node to provide security inspection and enforcement. It will be offered as part of Aviatrix's existing multicloud networking product at no additional cost.
Targeting Elevated Cloud Risks
Aviatrix points out that with the Internet growing in importance for the use of cloud, that is opening up more security risks.
"In the cloud, the Internet is one hop away from everything," said Bryan Ashley, VP of product marketing with Aviatrix. "It changes the business risk and threat landscape. We are introducing threat feeds. If we identify any of that traffic talking [to a known threat], we can alert on it. We can also automatically remediate that, by pushing down stateful firewall policies."
Ashley also pointed out that Aviatrix is not suggesting that customers abandon third-party security products, but rather that they use the network to help augment security: "We are not displacing existing security stacks. We are another layer integrated into the network data plane."
Aviatrix will be using existing open-source security databases to feed threat information into its CoPilot management product. Below is an example of the CoPilot screen showing threat analysis details.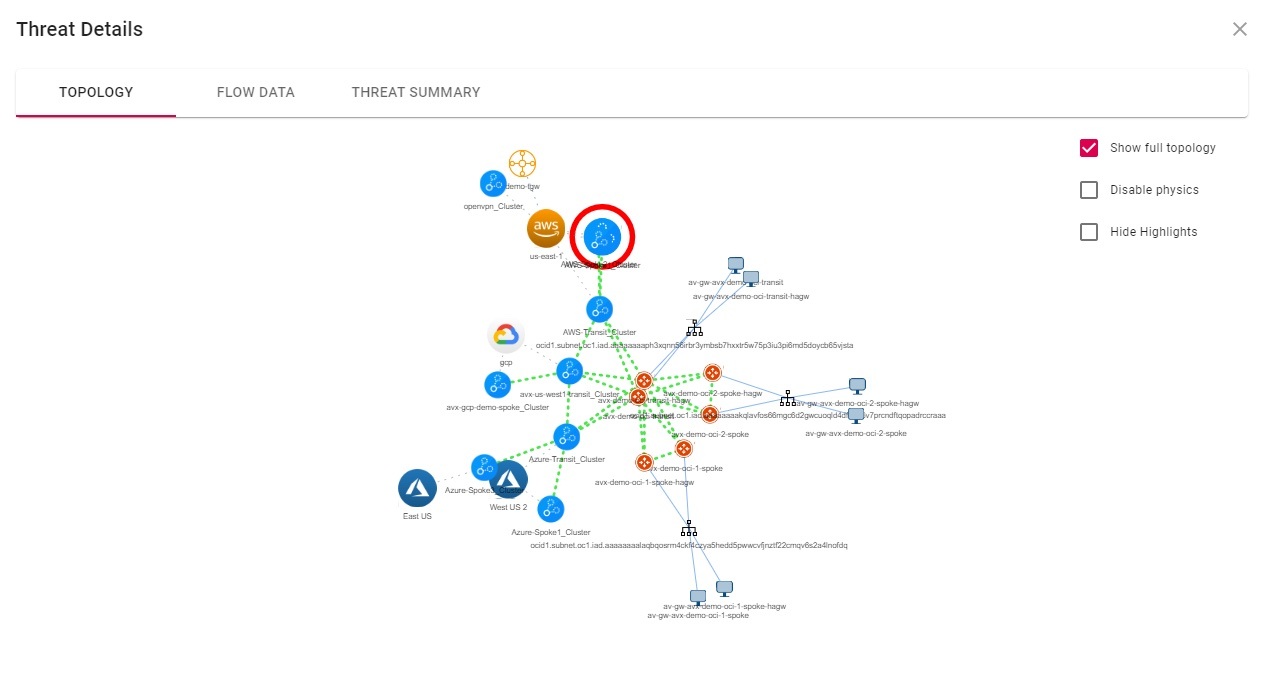 Avis and End Users Embrace the Idea
Aviatrix, which has gone public with an impressive array of customers numbering in the hundreds, supplied a public endorsement from Avis.
"At Avis, our advanced infrastructure enables application teams to quickly deliver new features and experiences for our customers and partners," said Matthew Benner, Global Vice President of Infrastructure and Core Services at Avis Budget Group, in a company statement. "Aviatrix has been instrumental in day two operations within our multicloud environment by providing us with the right level of fidelity to quickly detect and isolate issues whenever they occur."
This is a savvy move by Aviatrix to embrace one of the biggest concerns that Futuriom has identified for users of multicloud networking tools -- they want to increase network visibility and security when they connect to multiple clouds.
For example, in our recent multicloud networking (MCN) survey, 87% of respondents said they believed that MCN can help improve overall security, visibility, and governance of networking infrastructures.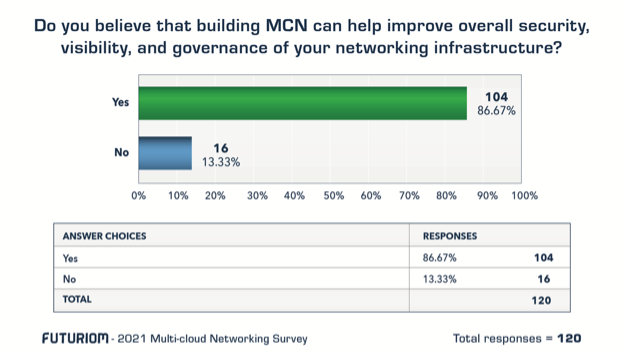 These trends are covered in detail in our Third Wave of Cloud Networks report.