Why Kong Got $100 Million

Software supplier Kong has raised $100 million in Series D funding on a valuation of $1.4 billion in a move that spotlights the growing importance of application programming interface (API) gateways.
Kong's Konnect solutions manage APIs and microservices, allowing developers to link applications across multiple clouds and mobile platforms much faster, more efficiently, and more securely than they would with individual API-to-API programming. In other words, the software streamlines the process of getting various interfaces to talk to one another across the clouds.
Founded in Italy in 2009 as an "API marketplace," Kong is now headquartered in San Francisco, Calif., with roughly 260 employees. The company boasts over 300 enterprise customers, including Papa John's restaurants, Yahoo Japan, Cargill, and Verifone. Since it offers its Kong software as an open-source platform, the firm also claims over 250 million downloads and more than 45,000 members of its open-source community.
API Gateways on the Rise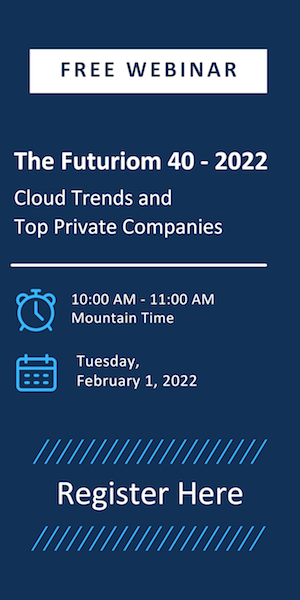 The model of the API gateway or management system has been gathering momentum over the past couple of years. "[E]verything is APIs these days," said Cisco Distinguished Engineer Mike Dvorkin in an interview with Futuriom in 2020. "For all the interesting stuff, at least in the cloud, it's going to be done at Layer 7. Developers don't always understand network stuff. But they understand Layer 7."
Augusto Marietti, CEO and co-founder of Kong, had an expressive way to frame it: "Software is truly becoming like a giant nervous system through millions of APIs and services," he said in a statement. "Kong is on a mission to become the spinal cord and backbone by building the cloud connectivity fabric of the future."
Regarding that fabric: Besides the Kong API Gateway, the company also offers Kong Mesh, a dedicated layer of interconnections for use in bringing microservices to applications at scale.
Competitors Also Rise
The market for API gateways and service mesh is on the rise. The success of Twilio (TWLO), which performs some functions similar to Kong's, shows how demand has grown for products that can ease the deployment of cloud applications, particularly given the growth of hybrid and multi-cloud environments.
Closer competitors to Kong come directly from the big cloud players: Amazon's API Gateway, Google's Apigee X, Microsoft's Azure API Management, and Salesforce's MuleSoft are all examples. Smaller rivals include Tyk, Akana, Express Gateway, and KrakenD, among others.
Big Market, Big Funding
That Kong apparently had little trouble raising $100 million also speaks to the potential for companies in this market. The Series D round, which brings Kong's total funding to $171 million to date, was led by Tiger Global Management (which recently kicked in for Databricks' massive $1 billion round). Participants included Index Ventures, CRV, GGV Capital, and Andreessen Horowitz, along with new investor Goldman Sachs. Past investors included World Innovation Lab, Jeff Bezos, Eric Schmidt's Innovation Endeavors, and Stanford University.
The big rounds, the influential VCs, the big-name customers -- all speak to the growing popularity of solutions that enable developers to port applications to cloud platforms. It may take a learning curve to figure out exactly what these companies are up to, but the end result — digital transformation — is something many enterprises worldwide readily understand.