Vapor IO to Push Integration to the Network Edge

Fresh off receiving another round of funding, Vapor IO is gearing up to deliver a set of managed services designed to optimized data and application integration at the network edge.
Rather than relying solely on centralized integration services that require large amounts of data to be sent across wide area networks (WANs), Vapor IO yesterday launched a set of Kinetic Edge colocation and interconnectionservices.

Deploying micro datacenters at the base of cell towers and in nearby wireless aggregation hubs will create a more efficient means for sharing data between applications and devices accessing the same towers and hubs, says Vapor IO CEO Cole Crawford.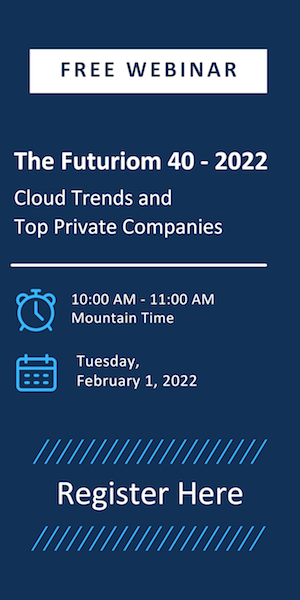 At the core of the new services is an edge colocation business that originally operated under the code name "Project Volutus." Developed by Crown Castle, a provider of communications infrastructure such as communications towers, Project Volutus is now being incorporated into the Vapor IO Kinetic Edge brand, but will continue to leverage Crown Castle's assets such as tower real estate and metro fiber. Crown Castle participated in Vapor IO Series C funding round, announced on Wednesday, although the amount was not disclosed.
The idea is to drive the services closer to the customer with integration at key tower locations. The towers and hubs connect back to multiple Kinetic Edge data centers in Chicago, Ill. Vapor IO also plans to have 13 sites underway by the end of 2018, nearly 50 by the end of 2019 and over 100 by the end of 2020 to provide coast-to-coast coverage, says Crawford.
Each instance of micro datacenter will be hosting an instance of Kubernetes container orchestration software to drive integration of microservices-based applications at the network edge, adds Crawford.
Crawford says it's becoming increasingly apparent most service providers don't want to own physical infrastructure whenever possible. It's become more cost effective for service providers to outsource management of both physical assets as well the management of integration software deployed on those assets, says Crawford. Instead, service providers will deploy a mix of network function virtualization (NFV) software and containerized applications on network edge resources managed on their behalf, says Crawford.
"They don't want to be data center operators," says Crawford.
The challenge service providers face, however, is next generation applications involving, for example, augmented and virtual reality applications or big data analytics infused with artificial intelligence, which all require a significant amount of compute resources to be distributed at scale at the network edge. It remains to be seen how compute resources will be made available at the network edge. But the one thing that is clear is that the management of those resources is increasingly up for grabs.