Thoma Bravo to Buy ForgeRock

Private equity firm Thoma Bravo believes there's plenty of opportunity for investors in enterprise software, despite market instability. And it's underscoring that conviction by opening the wallet for the $2.3 billion purchase of ForgeRock (NYSE: FORG), a twelve-year-old identity management company based in San Francisco.
Though ForgeRock went public in September 2021 and has grown revenue by at least 30% for multiple quarters, it has struggled with margin profitability, the transition to a software-as-a-service (SaaS) model, and lengthening sales cycles.
This made it a prime candidate for rescue by Thoma Bravo, founded in 2008 with offices in San Francisco, Chicago, and MIami, which sees ongoing opportunities in its specialty area of enterprise software. "We are into buying the market leader that's currently not profitable but that has a significant market presence and a great product that we can take to forty to fifty percent margin," said firm cofounder Orlando Bravo in an interview with CNBC last month. (The 238-person Thoma Bravo firm's other cofounder is Carl D. Thoma.)
Bravo's confident that for companies that fit this profile (and ForgeRock apparently does), the investment opportunity remains strong despite a market slowdown. "[I]f you can deliver that operational improvement, now it's a phenomenal time to buy. And there are so many deals in the market. There are so many public companies looking for a solution," he said.
Pipeline Slowdown
Cofounder Bravo doesn't deny the market conditions. He acknowledges that enterprise IT buyers are pulling back, taking longer to make more considered decisions.
This was a problem encountered by ForgeRock. "In the latter part of June, we began to experience lengthening sales cycles, especially for our larger enterprise deals," said Fran Rosch, CEO of ForgeRock, on the company's Q2 2022 earnings call. "We believe the changing macro and business climate materially contributed to these lengthening sales cycles."
Still, Orlando Bravo thinks companies in key software markets are positioned to weather the storm because they are essential to corporate profitability. "Overall, the customers in business-to-business software make money with your products. Your products solve their financial problem," Bravo said. "They may take two quarters off from buying, or they may take six quarters off, but ultimately they will come back because it is in their economic incentive to do so."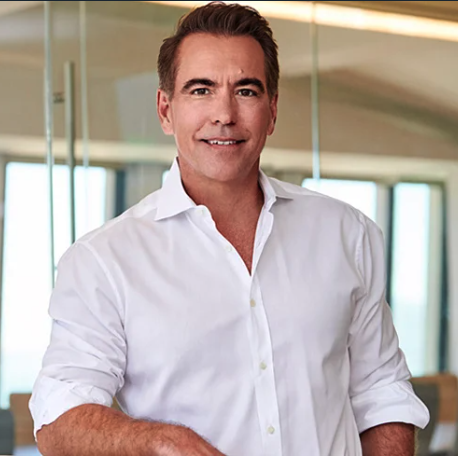 Orlando Bravo, cofounder and managing partner, Thoma Bravo. Source: Thoma Bravo
Thoma Bravo Picks
ForgeRock is the third identity security management company that Thoma Bravo has bought this year – the others include SailPoint Technologies for about $6.9 billion in cash in August; and Ping Identity for about $2.8 billion in the same timeframe. And those are only two transactions representing the firm's larger, broader interest in the cybersecurity market. Of the 75 companies currently in Thoma Bravo's portfolio, 15 are security related. The rest? A lion's share (42) are enterprise applications of various kinds; 11 are financial technology software companies; 18 are infrastructure related; and 7 are in the healthcare field.
Notably, Thoma Bravo invests in firms that solve knotty enterprise-scale problems – things such as decision-making, vertical-specific analytics, digital forensics, blockchain management. And as founder Bravo noted to CNBC, companies typically have winning technology but need a leg up. Sometimes that help results in M&A under the purview of Thoma Bravo. Other times there may be a sale to another investment firm, as happened when Thoma Bravo sold Barracuda to KKR this summer.

ForgeRock stock soared on the acquisition news; in late afternoon, shares were trading at $22.50, up 7.35 (48.45%).