Telia, Nokia Say Slicing's Live in 5G Network

Network slicing, or the ability to split a single mobile connection to support multiple logical links for different applications, is touted as one of 5G's biggest potential benefits. But so far, few service providers have the cloud-native, standalone 5G (SA 5G) networks needed to support optimal network slicing.
That's changing. By deploying AirScale products from Nokia (NYSE: NOK), carrier Telia Finland claims to have incorporated network slicing into its commercial 5G Fixed Wireless Access (FWA) service for home subscribers. Telia says it offers 5G to 3.7 million people, or to about two-thirds of Finland's population.
The move is significant not only because it introduces one of the first available commercial services to support network slicing but also because it does so in a FWA environment. FWA is increasingly popular with carriers such as T-Mobile (Nasdaq: TMUS) and Verizon (NYSE: VZ) as a mechanism for extending 5G, with sizable growth predicted over the next several years. But the need to support multiple service types with differing quality of service or service level agreements (SLAs) will be key to making FWA services more cost effective.
The reason is one of simple math: FWA services consume more resources than smartphone services while delivering similar payback. If more services of differing SLAs can be channeled per connection, returns are apt to increase.
Notably, Telia and Nokia aren't clear about exactly what kinds of SLAs might be offered where with the new capablities, only that they're available and live.
Nokia Claimed First Slicing of Private Wireless
This isn't Nokia's first boast about network slicing with Telia. In February 2022, Telia announced that 4G/5G network slicing via Nokia technology was the basis for a new 5G Edge Slicing Solution deployed in an experimental private wireless network for mining company Sandvik in Finland. As part of the announcement, Telia said that network slicing permits one 5G network to serve multiple customers in a single corporate campus or industrial park.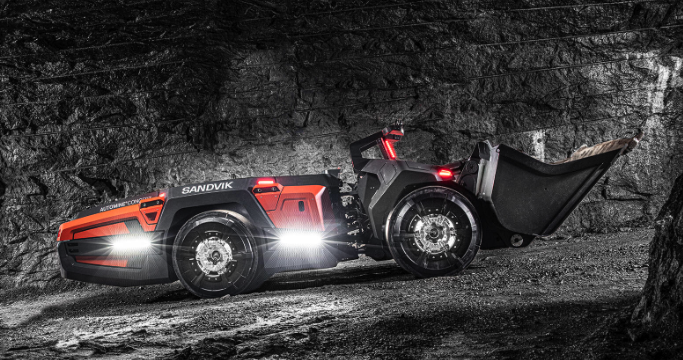 This autonomous mining vehicle is part of an experiment launched by Nokia and Telia for mining company Sandvik in Finland. Source: Telia

Nokia also announced a successful deployment of its AirScale wares for 4G/5G network slicing with service provider Safaricom's commercial mobile FWA network in Kenya in August 2022. Apparently, that wasn't specifically a 5G FWA installation.
Other 5G SA Providers Lining Up Slicing
According to data from Futuriom, there is a limited number of carriers worldwide offering commercial 5G SA services, though T-Mobile US and others claim to have had services for awhile. Also, T-Mobile's parent company Deutsche Telekom recently announced network slicing for video broadcasting via a 5G SA core from Mavenir.
Many more say 5G SA is imminent, including Reliance Jio in India, which plans to release 5G SA in October 2022. These 5G SA services will be the ones to watch for slicing options. For now, slicing services remains experimental in many cases.
Rogers Communications in Canada, for example, offers a 5G SA network over mid-band 3500 MHz spectrum. The carrier notes that slicing will be used over the network for healthcare and other applications in the future, though it doesn't offer such services now.
Some analysts are skeptical about claims made for network slicing. Futuriom sees the technology as plainly evolving, with potential to deliver some interesting capabilities for extending the range and effectiveness of 5G connections. But it's early days, and actual deployments such as Telia's will be needed to chart the course ahead.