Qumulo Drives Hybrid Cloud Storage

Storage specialist Qumulo has launched Scale Anywhere, an updated hybrid cloud storage service designed to shake up the storage market by introducing a much cheaper way to store file-based data in the cloud.
Scale Anywhere includes Azure Native Qumulo (ANQ), a file-based cloud storage launched in April with Microsoft Azure. New additions to ANQ include Global Namespace (Q-GNS), a unified data plane for an organization's entire unstructured data, from edge to core and cloud. Qumulo believes that Q-GNS can access remote data as if it were local for all workflows. It includes a set of data services (multi-protocol access, enterprise security integrations, snapshots, quotas, replications, etc.) across geographically distributed systems—edge, core, or cloud.

Qumulo is looking to break down the barriers between file storage and unstructured data storage, which have traditionally had different models. Most cloud services target object-based storage and unstructured data. File-based storage is tied to many traditional enterprise apps, which are still largely hosted on on-premises infrastructure.
Qumulo has been targeting high-volume businesses such as video editing for media and entertainment; subsurface modeling for oil and gas; healthcare imaging; and genomic sequencing.
Taking Out Storage Tradeoffs
Qumulo's Scale Anywhere is a classic disruption play, which the company is using to attack a multibillion-dollar market dominated by a few dominant players, which the company says includes Dell and NetApp.
There are two paths to the disruption: First, Qumulo thinks it has the first product that enables enterprises to manage both structured data and file-based data across hybrid infrastructure, whether it's on-premises or cloud. Second, it believe that its storage pricing, including cloud storage for file, will be as much as 70%-80% below the industry norm.
The economy of the storage is key, because it is the year of optimizations, and enterprises worldwide are going over their cloud bills with a fine-toothed comb. This is driving them to look for more economical cloud-based services as well as ways to implement hybrid infrastructure.
Qumulo says its cloud pricing will come in near $40 per terabyte per month, which could be at least 70% below typical pricing for cloud storage, which can be $140/terabyte. But the company says there are other ways it will cost less. It also enables companies to avoid data egress and transaction fees, which can add to the bill. Qumulo allows customers to run its services on commodity hardware or in the public cloud of their choice.
"We aren't charging transactional fees, which other cloud services are," said Ryan Farris, VP of products with Qumulo, in an interview with Futuriom. "We are only charging for data at rest. These are unbeatable economics."
One of the ways that ANQ offers better economics is that it allows customers to pay for a lower base rate of storage, and then pay for cloud storage access only during high-volume transaction periods. This is common, for example, in the financial services industry when professionals are reading and writing files during business hours.
"Customers can buy the base and rent the peak - bursting to the cloud sounds good but you need underlying technology," said Farris.

Virtualizing Storage for Hybrid Infra
The economics are one part of the picture. The other part is Qumulo's vision for managing data in a hybrid world.
Q-GNS uses a data virtualization approach, which enables enterprises to access remote data as if it were local for all their workflows. This "control plane" approach creates a sort of hybrid storage area network.
This is important for new cloud trends. As you can see, our recent survey of 125 IT professionals indicated that 58% are favoring hybrid deployment models.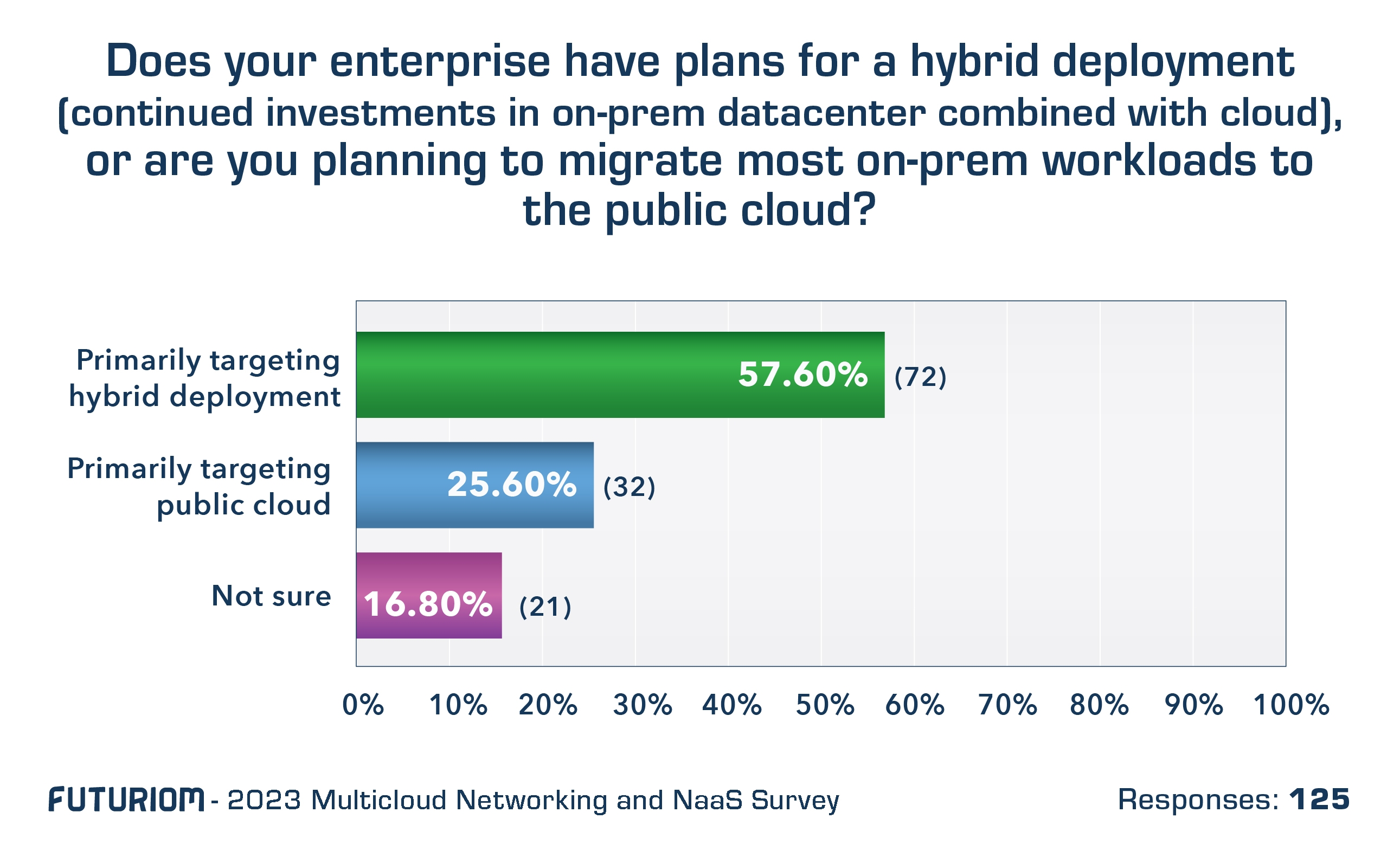 Qumulo has built a strong customer base in verticals that need economical and scalable storage. This include the aforementioned financial services area, media and entertainment, and healthcare.
In one example, healthcare companies struggle with the cost and headache of storage for medical imaging. One of Qumulo's customers, Dayton's Children's Hospital, embraced the new approach, according to the company's statement.