Nutanix Extends HCI Deeper into the Cloud

Nutanix at the .NEXT 2018 conference today unveiled Nutanix Flow, a software-defined networking (SDN) technology that is fully integrated with the company's Acropolis virtual machine platform. Nutanix Flow is based on SDN technology Nutanix gained by acquiring Netsil earlier this year.

In addition, Nutanix also announced Nutanix Beam, as software-as-a-service (SaaS) application for managing governance across multiple clouds. Nutanix Beam is based on the same technology employed in the Minjar Botmetric service, which Nutanix acquired earlier this year to enable organizations to manage spending on public clouds.
Finally, Nutanix also announced Nutanix Era, a platform-as-a-service (PaaS) environments built on top of the company cloud operating system platform. The first services available of Nutanix Era are database service based on Oracle and Postgres database engines.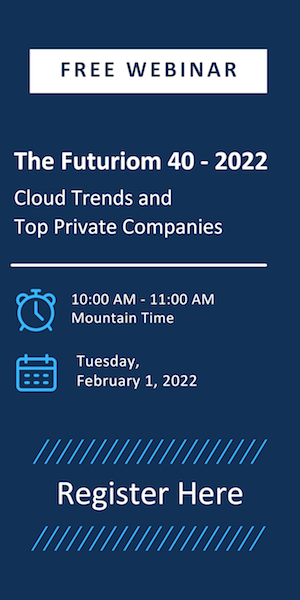 The decision to launch Nutanix Flow is intended to make SDN a natural extension of a hyperconverged infrastructure (HCI) environment that can be deployed anywhere, says Greg Smith, vice president of product marketing at Nutanix. Nutanix Era extends those capabilities into the realm of data management and eventually application development and deployment, adds Smith.
Nutanix is leveraging stream processing, application discovery and mapping technology developed by NetSil to simplify security policy definition for applications running in both public and private clouds. With a single click, an IT administrator can now apply policies across a microsegmented virtual network, says Smith.
"An IT generalist can handle it," says Smith.
Nutanix Flow will also be built into Nutanix Enterprise Cloud OS to provide capabilities such as network visualization, service insertion and chaining policies, and the automation of network configuration changes.
IT organizations still need to pay for Nutanix Flow separately, but the complexity associated with converging compute, storage and now networking has been sharply reduced.
Although Nutanix got its start by providing an HCI platform based on VMware, the company has been steadily building a base of customers around an alternative Acropolis virtual machine that serves as the foundation for Nutanix Enterprise Cloud OS. The goal is to provide a cloud operating system that enables IT organizations to embrace true hybrid cloud computing versus simply supporting multiple clouds based on different types of virtual machines that all need to be managed in isolation.
It's unclear to what degree Nutanix will be able to execute on that vision. But with the launch of a Nutanix Era PaaS the company is clearly signaling its ambitions now go way beyond providing a layer of virtualization for abstracting away the complexity of the underlying IT infrastructure.