KX Scores Montreal Exchange with Streaming Analytics

In a move illustrating the growing importance of real-time streaming analytics, KX announced that Canada's Montréal Exchange (MX) has adopted its platform to combat trading that looks suspicious or manipulative.
A bit of background: KX is a business unit of FD Technologies plc, a worldwide technology and consulting company headquartered in Northern Ireland that focuses on data-driven insights for capital markets. Founded in 1998 by the late Brian Conlon, the company early in the 2000s combined technologies from a series of acquired companies to advance the KX platform. As a result, that product analyzes billions of transactions from a range of channels, deploying real-time artificial intelligence (AI) and machine learning (ML), along with its own database, to support decision-making for banks and trading platforms.
In the MX environment, a KX application called KX Surveillance is used to ensure that trading complies with regulatory requirements. Configurable alerts flag any suspicious activity from hundreds of billions of messages, delivering information in microseconds, according to KX. Since MX is a subsidiary of the TMX Group that oversees the Toronto Stock Exchange, among other financial services, keeping trading free of questionable techniques is key to developing investor confidence.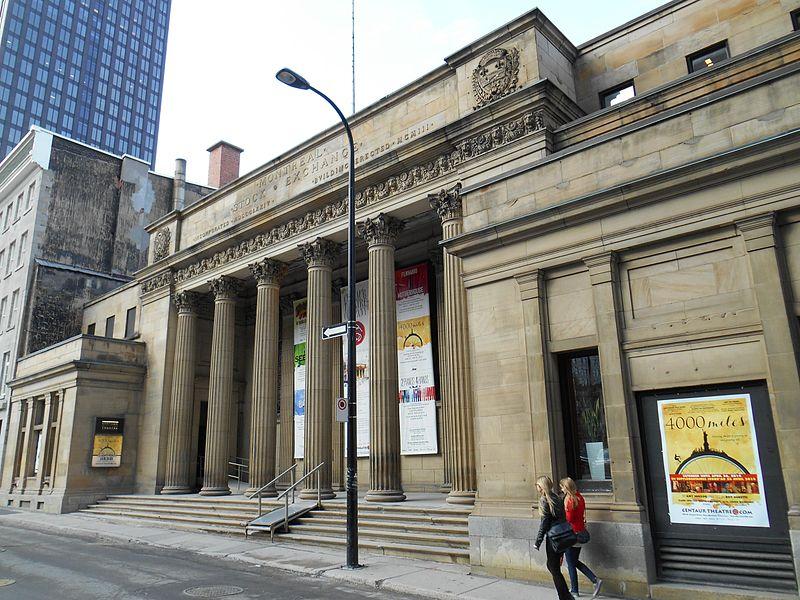 The Montreal Exchange. Source: Jeangagnon via Wikimedia Commons. See license.
"KX Surveillance further enhances the Regulatory Division's ability to monitor trading activity, identify trading behaviors and patterns, and detect behavioral changes in a timely manner," said Julie Rochette, MX chief regulatory officer, in a press release. "With it, we're better able to detect and deter prohibited manipulative or deceptive methods of trading to ensure the integrity of [Canada's] exchange-traded derivatives market."
An Emerging Platform
FD Technologies seems to have been largely absent from high-profile media reports on streaming analytics, despite employing over 3,000 people across Europe, North America, and the Asia-Pacific regions. But that seems to be changing. For one thing, FD has pushed KX to the front of its marketing strategy, using that platform to drive business across its other segments. The company sees KX as part of a wider move toward real-time analytics as a vehicle for financial uptick.
In making this move, the parent has made some key improvements to KX, starting with putting it in a cloud-native format called KX Insights. KX also has had its proprietary database made over to work with the Python programming language. And perhaps most importantly, KX in March announced a partnership agreement with Microsoft (Nasdaq: MSFT), whereby KX Insights will be embedded in Azure. The purpose will be not only to offer customers a new streaming analytics platform in Azure, but also to track Azure consumption for billing purposes.
The deal with Microsoft paves the way for KX to be offered as software-as-a-service (SaaS). Today, it's not available that way, though it is billed on an annual recurring revenue (ARR) subscription basis. And in FD's latest earnings report, KX's ARR growth was up 25%. Up to now, tightly regulated banks and trading customers seem to have been intent on keeping data on-premises, which reportedly put SaaS on the back burner as a KX priority.
KX faces competition from startups such as Striim and Hazelcast, which offer SaaS-based streaming analytics along with numerous cloud and cloud-based application integrations. Still, because it is aimed at decision support, not real-time retail banking operations, KX's platform has garnered a sizable following in the capital markets. And as KX continues to evolve, it's extending its analytics capabilities across other verticals, including pharmaceuticals, manufacturing, and automotive.
Bottom line? KX may be a bit of a dark horse in the ever-broadening streaming analytics race, but it seems to be pulling ahead on the strength of its financial services capabilities. And as the streaming analytics market continues to grow, KX will likely be among the boats it lifts.