Juniper Jumps On AI With Mist Acquisition

An arms race to leverage artificial intelligence (AI) to automate the management of networking is starting to accelerate. Juniper Networks this week announced it intends to spend roughly$405 million to acquire Mist Systems, a provider of wireless networks that are managed via a cloud service heavily infused with machine learning algorithms.
On a conference call with analysts, Juniper Networks CEO Rami Rahim revealed Juniper plans to integrate the AI engine and natural language processing technologies developed by Mist with ongoing research and development already underway.
"We expect to extend the cloud-based AI capabilities for IT across the Juniper networking portfolio," says Rahim.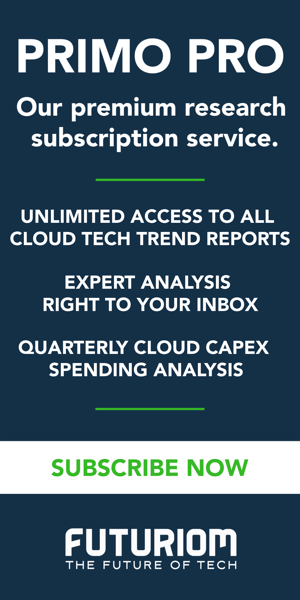 Mist Systems CEO Sujai Hajela went so far to suggest the networking industry as a whole has approached a major inflexion point.
Legacy Networking 'Dying'
"The whole way of managing networks is dying out," says Hajela. "They are rapidly being replaced by a modern service model."
The more networking data that Juniper Networks can gather, the more likely it helps those investments in AI. Machine learning algorithms require access to massive amounts of data to build the models that will automate network operations. Once those models are built, the machine learning algorithms will start to learn about each individual customer environment.
Because of the massive amounts of data required to drive those AI models, next-generation management frameworks based on AI models and modern microservices-based architectures will reside in the cloud. It's not likely AI will completely replace the need for network administrators anytime soon, but it's clear many low-level network management tasks will be automated. All of this, of course, was the topic of Futuriom's recent report on network automation.
The Race to AI-Driven Networks
Naturally, every networking vendor is now racing to develop these capabilities. Cisco, for example, has already signaled it intends to infuse machine-learning algorithms into every aspect of IT management. Every networking vendor from the Aruba, unit of Hewlett-Packard Enterprise (HPE), to Extreme Networks will follow suit.
The acquisition of Mist therefore allows Juniper Networks to address two issues simultaneously. The first is gaining access to an AI engine that has already proven itself in customer deployments. Mist has counted IKEA, Major League Baseball, PetSmart, Stanford University, and Williams Sonoma among its customers.
The second issue the deal addresses for Juniper Networks is gaining access to a wireless network that handles the volume of data Juniper Networks will need to drive AI models. The acquisition of Mist is hardly Juniper Networks' first foray in a wireless networking market now valued at over $6 billion. Juniper acquired Trapeze in 2008, only to eventually abandon that effort in favor of concentrating on data center and campus networking. Juniper subsequently signed a technology reseller agreement to plug that gap before deciding to acquire Mist outright. The two companies count Dartmouth College as one of their joint customers.
The need to be able to comprehensively apply AI models to automate network management clearly changes the networking calculus. It is already apparent IT organizations will be looking for networking vendors that can leverage AI to comprehensively manage their networks on an end-to-end basis. In fact, the management of networks will continue to converge, thanks to the rise of software-defined networks (SDNs) that will ultimately flatten all the various networking silos that exist today.
Rahim says one of the first orders of business for Juniper Networks will be to converge the management of wireless networks and the company's Contrail software-defined wide area network offerings, which rely on the same SDN technology that Juniper developed to create network overlays for the data center. In that regard, Juniper is racing to catch up with rivals such as Aruba that began driving that convergence last year. Over time, the management of various security functions such as firewalls will be integrated into the same platform. Mist already has an alliance with VMware in place that specifically addresses the convergence of wireless WANs and the VeloCloud SD-WAN platform. The real challenge, of course, will be managing all that network complexity at scale. Networks are quickly evolving beyond the capabilities of mere moral networking engineers to manually manage.
It's too early to say which networking vendors will ultimately win the AI arms race. But the one thing that is certain is that those vendors that are not investing heavily in AI today won't be around tomorrow to see how it all turns out.