Infrastructure Wars Heat Up in Advance of MWC

The battle for control over the core server network and infrastructure needed to enable service providers to deploy next generation 5G wireless networks is starting to play out this week in advance of the Mobile World Congress 2019 conference.
In the broadest of terms, the battle is concentrated in two critical areas. The first is focused on the network fabric that will be deployed on top of Ethernet switches and routers. The second battle is focused on which hyperconverged infrastructure (HCI) platform to deploy applications as close to the network edge as possible.
HPE Launches Edge Platform
For example, Hewlett-Packard Enterprise (HPE) this week launched the HPE Edgeline EL8000 Converged Edge System, a ruggedized modular system designed to be deployed at a base station. Most 5G applications are expected to be extremely latency sensitive, which will require a dense HCI platform to be deployed at the network edge, says Gerald Kleyn, senior director for product management, systems research and development and operations in the HPE Converged Servers, Edge & IoT Systems Business Unit.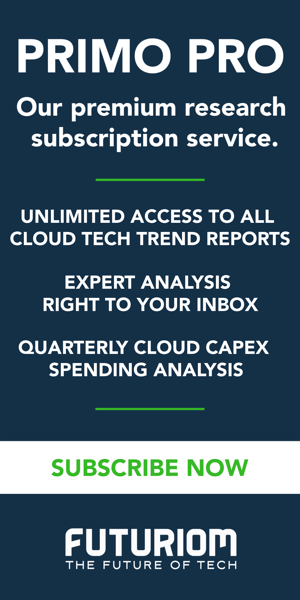 This latest HCI offering from HPE is a single-socket platform that allows service providers to mix and match Intel Xeon Scalable Processors, NVIDIA Tesla GPUs, FPGAs from Intel and Xilinx, NICs from Intel or Mellanox, with up to 1.5TB of memory and 16TB of storage.
HCI will be required to drive 5G applications that require access to a platform capable of running different classes of workloads without compromising performance, notes Kleyn.
"It needs to be cloud-like," says Kleyn.
HPE is, of course, chasing the same market opportunity as Dell Technologies and Lenovo as well as a wide variety of startup vendors. At the same time, some service providers are also opting to build their own white-box HCI platforms. To try and get a leg up on those rivals, HPE also announced today a partnership with Samsung and Tech Mahindra under which the three companies will collaborate on 5G deployments.
Kaloom's Edge Fabric
Kaloom, meanwhile, is focused on the network fabric. In advance of MWC, the company has launched the Cloud Edge Fabric (CEF), which Kaloom describes as a network data center fabric designed to be deployed on a switch specifically optimized for base station environments. Designed to run on instances of Kubernetes clusters, the Kaloom CEF enables using network slicing within an embedded 5G user plane function (UPF), says Kaloom CTO Suresh Krishnan. That approach enables service providers to allocate slices of a 5G network without compromising performance for 5G applications that generally latency sensitive, says Krishnan
"The processing of the 5G data plane is inside the fabric," says Krishnan.
Because the Kaloom CEF is based on a Kubernetes cluster, it is designed to run both container network functions (CNFs) alongside virtual network functions (VNFs), adds Krishnan. The core Kaloom hardware platform has already been certified by Red Hat as being compatible with Red Hat OpenShift, an instance of Kubernetes.
Competition at the network edge, however, is just as fierce as it is for HCI platforms. Cisco, Juniper Networks, and Barefoot Networks, for example, are all making a case for using proprietary ASICs to handle the amount of data that will be generated by 5G applications, while some service providers prefer to build their own white-box switch.
Barefoot Networks, for example, will be at MWC touting a hardware independent approach to building 5G networks that relies on the P4 programming language.
"Our approach makes it easier to track latency to make sure SLAs are actually met," says Roberto Mari, director of product management for Barefoot Networks.
While many carriers are already touting 5G capabilities, most of them this far have only standardized on the platforms needed at the network edge to process radio signals. As the number of 5G applications that get deployed starts to increase, the need to upgrade compute platforms and core network infrastructure will become more acute. At the MWC conference next week, the elbows being thrown by vendors to gain a share of rising demand among service providers for more advanced server and networking infrastructure will undoubtedly be a whole lot sharper than last year.