Cohesity Climbs the Stack With Data Management

Software-defined storage player Cohesity has released a new data-management and analytics product to its suite of secondary storage management tools.
Today Cohesity introduced Helios, a software-as-a-service (SaaS)-based storage and data management product that enables customers to see, manage, and take action on their secondary data and applications. Helios also includes analytics and machine learning (ML) capabilities to generate insights from the data.
At the same time, Cohesity announced that its fiscal-year revenues, which closed on July 31, increased 300 percent year-over-year. It also quadrupled its customer count.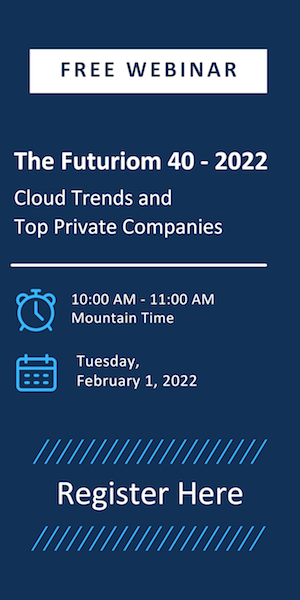 By adding data management and analytics, Cohesity is beefing up the feature stack for its hyperconverged storage secondary storage platform, which targets secondary storage, or non-production data for use cases such as backup and DevOps. This potential market is huge and has driven Cohesity to its early revenue growth, huge funding rounds, and unicorn status.
The company has been steadily adding new functionality to the product line. For example, in February, Cohesity announced its platform could handle file and object storage, in addition to data protection. In April, Cohesity introduced CloudSpin, which enables developers to replicate from a development environment in the cloud.
Cohesity's primary competitors are Rubrik and Veeam, which are also taking a software-defined approach to secondary storage. By adding new data-management and analytics features, Cohesity is also going after data-management products such as DellEMC's Data Domain.
The company hopes to take advantage of the data management headaches that arise as enterprises shift to multi-cloud and hybrid environments, where managing data and its location becomes complex. For example, Cohesity's CloudSpin extended the native cloud application programming interface (API) support for Amazon Web Services (AWS) and Microsoft Azure enabling IT administrators to set up portals through which developers can self-select what data to replicate into a public cloud.
Cohesity points out that not all cutomers have their secondary data and apps in one data center. They are typically spread across multiple silos in different locations globally, creating fragmentation challenges. Helios is designed to give customers more visibility and control of their secondary apps.
Other goals for Helios include improving IT productivity, by managing resources and utilization; simplifying planning by automating systems, providing system health checks, and monitoring potential future changes; and generating insights from data. The data analytics capabilities can detect patterns that help ensure compliance, pinpoint bad passwords, and optimize storage through functions such as transcoding video.

"We are ushering in a new way to address mass data fragmentation challenges that are plaguing enterprises across virtually every industry," said Mohit Aron, CEO and founder of Cohesity, in a prepared release.

Cohesity lists Munson Healthcare, with a team of 9000 professionals who operate across nine hospitals, as one of its Helios customers.
"It is critical that we manage our secondary data and applications spread across multiple locations in the most efficient way possible while also ensuring we meet stringent compliance requirements by 'lighting up' untapped secondary data," said Josh Humphrey, senior systems administrator, Munson Healthcare, in a statement.