CBTS to Harden CORD Framework for Carriers

CBTS, the integration services arm of Cincinnati Bell, today pledged it will make available a hardened instance of the Central Office Redefined as a Data Center (CORD) framework defined by the Open Networking Foundation (ONF) as part of an effort to accelerate the modernization of carrier networks.
In addition, CBTS also revealed it has developed a 10GB optical networking switch that relies on field programmable gate arrays (FPGAs) rather than commercial silicon.
The Carrier Open Infrastructure (COI) reference architecture developed by CBTS is intended to be optimally deployed on open source hardware as defined by the OpenCompute Project (OCP), says Bob Lamb, program director for COI at CBTS.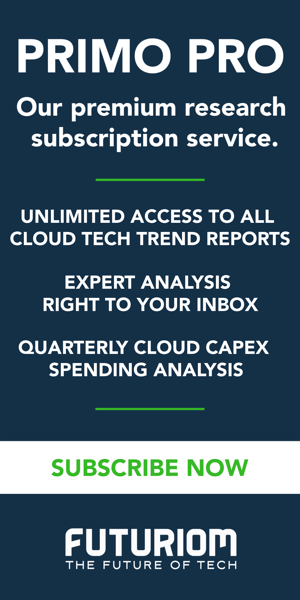 The CORD framework, like most of the frameworks defined by ONF, leverages Kubernetes clusters to deploy a unified set of compute, storage, and networking services that are managed via the open source OpenStack cloud management framework.
Servers running the CORD framework would then be connected to the optical switch developed by CBTS, which in turn would be networked with any number of white box switches deployed in a remote office or residence, says Lamb.
The COI framework, as defined by CBTS, then makes it possible to deliver networking services across copper, fiber, and wireless at gigabit speed based on a vOLTHA/SEBA SDN framework, adds Lamb.
While most carriers are keenly interested in modernizing their networks to deliver next generation services, Lamb notes most of them don't have the integration expertise required to build, deploy, manage, and update virtual networking frameworks based on underlying technologies such as Kubernetes and OpenStack. Historically, most carriers have relied on IT vendors to provide them with integrated platforms, says Lamb. But as the next generation of networking starts to rely more on disaggregated infrastructure, Lamb says carriers will find it challenging to keep pace on their own with the rate of change now occurring across enabling platforms such as Kubernetes, adds Lamb. For example, many of the virtual network functions (VNFs) that carriers have struggled to implement are already being superseded by container network functions (CNFs).
CBTS, in addition to serving the carrier market, also serves the enterprise market, which is where Lamb says it has developed the expertise that carriers now need to deploy next-generation networks.
"Carriers are not integrators," says Lamb. "The next generation of networking looks very much like an enterprise solution."
All told, CBTS currently has over 2,400 customers, says Lamb.
Of course, CBTS is not the only technology services provider with integration expertise. A race is clearly on among IT services providers to become the preferred partner for carriers. CBTS has an edge, says Lamb, because in addition to integrating software, the services provider has also built its own 24-port optical switch using FPGAs versus commercial processors that would not have allowed CBTS to build as dense a switch, says Lamb.
It's unclear what degree of engineering expertise the average carrier will be able to bring to bear on next-generation networking. But as 4K and soon 8K video traffic becomes more common, it is clear carriers are running out of time. End consumers and companies alike are going to demand access to increased bandwidth and many of them are more than prepared to vote with their feet to gain it.