Cato's Secure Cloud Network Gets $55M

Cato Networks, one of the more interesting private companies in the software-defined wide-area networking (SD-WAN) space, just got even more intriguing with the announcement that it has raised $55 million from Lightspeed Venture Partners and that its bookings have grown 352% year-over-year.
Cato is approaching SD-WAN differently than many players, focusing on building its own network and 42 points of presence (POPs) in data centers, with integrated security functions -- becoming a "virtual carrier" in the WAN. Cato uses IP transit connections to build a secure, global network overlay with service-level agreements (SLAs).
Enterprise customers connect to the network using the Cato Client, a lightweight edge device, as well as Cato hardware devices placed in data centers. Cato says the network has built-in peer-to-peer "self-healing." That is, if any of those POPs endpoints fail, the Cato network can route traffic around the failure.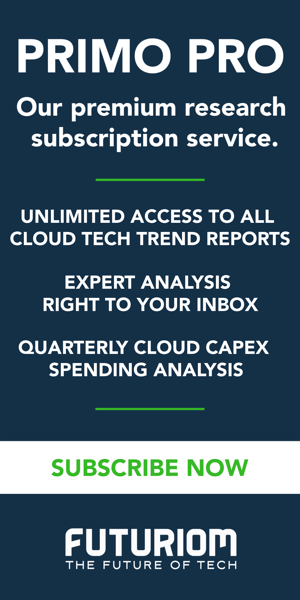 Shlomo Kramer, CEO and co-founder of Cato Networks, calls Cato a "cloud-native carrier" that can lower the cost of delivering secure WAN services. Cato aims to replace more expensive enterprise WAN services such as MPLS as well as deliver new security applications from the cloud. For example, the Cato cloud network has built-in malware detection and threat hunting technology.
The new funding, which brings Cato's funding to $125 million to date, will be used to grow the company on all fronts, says Kramer. This will include adding POPs and staff. Cato says it now counts more than 300 enterprises worldwide as customers, with thousands branch locations across all verticals. Kramer says the company will now target larger customers. The company recently signed up its first 1000-site organization and added several enterprises with more than 30,000 employees, according to Cato sources.
Kramer, a security industry veteran known for being the founder of Check Point and Imperva, told Futuriom in an interview that it's time for a completely new model for network services, in which customers can buy the apps directly from the cloud rather than using a traditional service provider as an integrator.

"We really believe the model in which the service provider is an integrator is an outdated model," says Kramer. "We want to reduce costs and make it much more affordable for the customers."

Two of Cato's more recent customers, Centrient Pharmaceuticals and Innovex Downhole Solutions, a worldwide leader in oil drilling, attest to the capability to use Cato's cloud network to replace or augment private networks built with carrier solutions. Matthieu Cijsouw, the Global IT Manager at Centrient, in a press release described the approach of using the virtual network with more agility.
Cato's closest analog in the SD-WAN segment is Aryaka Networks, which is also building its own POPs. However, Aryaka has undergone a recent CEO change and has pinned its security strategy to partnering with security application partners, whereas Cato is building its own security software into its network.
Lightspeed, Cato's investor, has a long history of success in the networking, cloud, and enterprise security segment. Some of its past investments in this area have included Ciena, Docker, Netskope, Riverbed, Snaproute, and Zscaler.