Broadcom Unveils High-Speed Chip for Cloud Computing

In a move that demonstrates momentum in hyperscale networking chips, Broadcom (AVGO) has released a 14.4-Tbit/s, 7-nm router chip it claims will support 400-Gbit/s Ethernet on 36 ports when deployed in duos on an interface card.
The chip, named the Jericho2c+, is presently in sampling mode among select customers. The vendor is marketing the chip for use in core and edge solutions for hyperscale networks, including service provider environments.
Broadcom's new offering is one of several to hit the market this year, indicating a growing concern among equipment makers with meeting the needs of big data center service providers and cloud titans.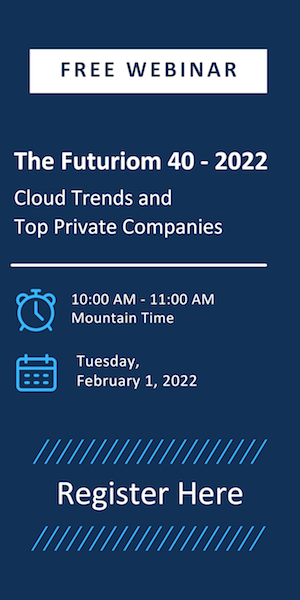 "To keep up with the increased demand for performance and security at scale, as networks become more and more sophisticated, there is a growing need for deep operational instrumentation for every element of the network," stated Satinder Sethi, General Manager Infrastructure Services, IBM Cloud, in a list of supportive quotes in Broadcom's press release.
More Hyperscale Components Hit the Streets
Broadcom's Jericho2c+ comes six months after the announcement by NVIDIA Networking (formerly Mellanox) of its SN4000 series of 12.8-Tbit/s switches based on the vendor's Spectrum-3 ASIC. These switches can run up to 32 ports of 400 Gbit/s Ethernet, 64 ports at 200 Gbit/s, or 128 ports at 100 Gbit/s. The Spectrum-3 ASIC is manufactured in flip-chip form factor.

Another vendor, relative newcomer Innovium, also predated Broadcom's announcement with its Teralynx 8, announced in May 2020. That silicon product boasts 26.5 Tbit/s throughput in a 7-nm chip geared to high-end data center applications. Like the Jericho2c+, Innovium's chips support advanced routing, integral security, and the SONiC open-source network operating system.

Back in March 2020, Intel (INTC) claimed to successfuly demonstrate the packaging of its 12.8-Tbit/s Ethernet switch ASIC from its Barefoot Networks division co-packaged with 1.6-Tbit/s photonics engines from the Intel Silicon Photonics Product Division. The package is aimed for use in hyperscale data centers linked to cloud services.
Key Features for Hyperscale Chips


All these announcements have a few elements in common. First, they boast power savings, which is vital to cloud-scale data center operators. No surprise there: The bigger and more complex networks become, the more power they use; resulting energy costs can go through the roof.

Another key feature is support for sophisticated functions and protocols. Most chips, for instance, are designed to support artificial intelligence or machine learning applications. Also popular is VXLAN, supported by NVIDIA ASICs, which creates a virtual overlay network atop the physical layer of switches, routers, and other data center gear.

Security is also key to the new switch components. Broadcom supports Media Access Control Security (MACSec) and IPSec on all ports, which allows customers to implement other security features such as tunneling.

Broadcom and Mellanox also support SONiC, the open-source network operating system originated by Facebook (FB) and Microsoft (MSFT) to streamline hyperscale cloud networks by abstracting switch elements.


This News Reflects Broadcom Success


Today's news not only showcases the trend in cloud silicon, it also demonstrates Broadcom's recent popularity streak with Wall Street analysts. The vendor became a chip-stock darling this week after its quarterly earnings report showed $5.82 billion in sales (with non-GAAP diluted EPS at $5.40 and net income of $2.4 billion), which beat analyst estimates significantly.

But nothing is more fickle than Wall Street's affections, and as of this writing, Broadcom shares became part of a downward slide in tech stocks -- trading at $357.87 (−2.16, 0.60%).

Still, being part of the large-scale move toward higher-capacity, lower-power, more capable hyperscale chips gives Broadcom and its competitors a solid bid for shares in the future of cloud computing.