Hewlett-Packard Enterprise (HPE) made a surprise bid to further extend its Composable Infrastructure initiative into the realm of software-defined networks (SDNs) by acquiring Plexxi. Terms of the acquisition, which is scheduled to close by the end of July, were not disclosed.

Plexxi was one of the early pioneering SDN startups and it evolved over time, as the SDN market changed. The company was originally focused on using a more efficient flavor of wave division multiplexing (WDM) technology to economically connect servers. Later on, it focused on software, giving it the capability to apply granular policies to network traffic as its moves between top of rack (TOR) switches.
The TOR applications appear to be key to the HPE deal. Today IT organizations can apply software-defined policies to virtual networks within a rack. But Plexxi software will allow HPE to extend the reach of its Composable Infrastructure framework to apply polices that will prioritize network traffic as it moves between racks, says Sarwar Raza, vice president of strategy for the Software Defined and Cloud Group at HPE.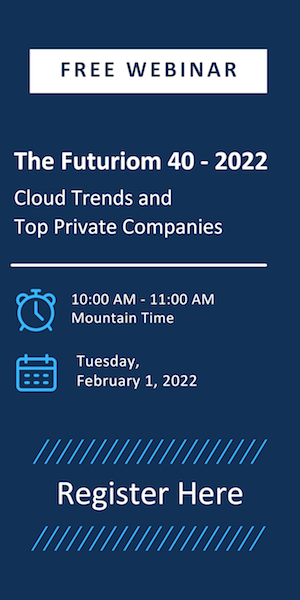 The Plexxi software enables IT organizations to create that network fabric without having to acquire a dedicated high-end spine-based switch, says Raza.
"This is an architecture that is near and dear to our hearts," says Raza.
Plexxi originally got its start by bundling SDN software with its own switches to create a network fabric using a ring-based architecture. After that effort all but failed, the company recently shifted to a software-only strategy employing a controller-based model that relied on white box switches from multiple vendors to run its software to programmatically segment network traffic. That shift in strategy has been well-received by about 80 early-adopted type customers, says Denis Vilfort, vice president of marketing for Plexxi.
Most of those customers are keenly interested in leverage 100G Ethernet technologies to eventually converge compute, storage and networking on to the same fabric in a way that eliminates the need to support multiple types of protocols, says Vilfort.
"You can now put everything you've got on the same fabric," says Vilfort.
At the same time, Plexxi also tightened its integration with the VMware software portfolio, adds Vilfort.
HPE's Raza, however, says that going forward the Plexxi software will only be available on what he describes as HPE branded switches.
In general, HPE wants to give IT generalists and application owners more control over network services by eliminating the need to have a network specialist make every change. A network specialist will still be required to provision to the network. But network specialists will be able to partition bandwidth allocation based on the quality of service (QoS) required, says Raza.
It's apparent that HPE now views SDN as part of a larger strategy to modernize the management of IT. It remains to be seen just how far Plexxi SDN software will become embedding within the larger HPE software-defined infrastructure portfolio. But its becoming clear that the line between networking and the rest of the infrastructure in the enterprise continues to blur