Red Hat Ramps up Networking to Take on VMware

In an important development, Red Hat (RHT) is in the process of putting together a virtual networking strategy designed to provide an open source equivalent of the commercial offerings provided by archrival VMware (VMW).
This week Red Hat announced version 4.2 of Red Hat Virtualization, which is the company's distribution of the Kernel-based hypervisor (KVM), a popular way to build virtual machines for servers. Built into that hypervisor is native support for Open vSwitch, an open source virtual switch available under license from the Apache Software Foundation. Red Hat is exposing an application programming interface (API) that is compatible with Neutron, the open-source networking element for cloud operating system OpenStack, through which network overlay services can then be delivered. Red Hat, which is a commercial software company, ships a flavor of OpenStack, and open-source platform, that comes with Red Hat service and support. OpenStack is a big competitive product to
Previously, Red Hat was only providing support for Open vSwitch in pre-production environments, says Rob Young, manager for virtualization product and strategy at Red Hat.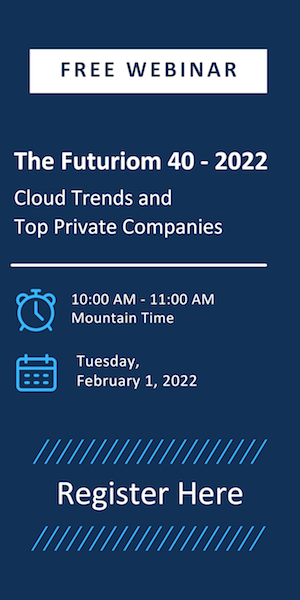 The goal, says Young, is to unify the management of hypervisors and network overlays using Red Hat Virtualization Suite, which packages Red Hat Virtualization with an instance of Red Hat CloudForms, a set of tools Red Hat developed to manage hybrid cloud computing environments.
Next up, Young says Red Hat will then look to extend the reach of that framework to instances of Project OpenDaylight, an open source project through which Red Hat plans to be able extend it management platform to multiple software-defined networks (SDNs).
"At that point we'll be apples-to-apples with VMware," says Young.
Red Hat late last year also promised to deliver a similar level of SDN integration with the Cisco Application Centric Infrastructure (ACI) platform. The goal is not for Red Hat to build its own SDN, but rather make it simpler to manage them alongside hypervisors and network overlays using CloudForms and the open source Ansible IT automation framework, says Young.
That same management framework will also be extended to OpenStack and OpenShift, the platform-as-a-service (PaaS) environment that Red Hat deploys on top of a distribution of the Kubernetes container orchestration engine, adds Young. That cloud frameworks will also serve as the foundation through which Red Hat applies machine learning algorithms and other forms of artificial intelligence (AI) to further automate management functions, says Young.
It may take a little longer for Red Hat to fully marshal the resources of the open source community to fully counter VMware at every level of the virtualization stack. But its pretty clear regardless of whether application workloads are deployed on virtual machines or bare-metal servers running inside or out of the cloud, Red Hat intends to be able to manage them.