Openpath Lands $20M to Cloudify Building Security
The founding team that built content-delivery networking (CDN) pioneer Edgecast is moving to shake up the legacy physical security market. Openpath already has $27 million in funding only two years after being founded.

Openpath today announced it raised a $20 million Series B round led by Emergence Capital with follow-on from all existing investors. This brings the company's total funding to date to $27 million. The company is working on linking physical building access to a cloud system to control security through people's mobile devices, enabling hands-free entry without the use of security badges.
The Openpath founding team includes Alex Kazerani, Openpath's co-founder and CEO; and James Segil, co-founder and President of Openpath. Kazerani and Segil have worked on a number of successful companies together, most recently CDN player Edgecast which was sold to Verizon in 2013 for around $350 million.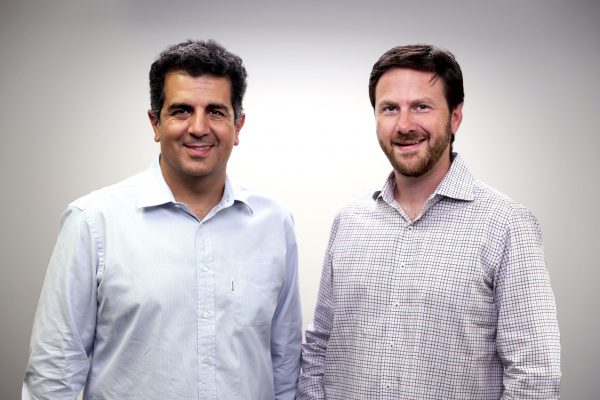 Targeting Legacy Doors
Openpath is well positioned to shake up a large, ensconced industry with the same cloud model that has disrupted industries such as taxis and vacation rentals. The building security business looks outdated and ripe for innovation. Many building security networks are proprietary systems built on badges that can't be controlled by a single system, often requiring specialized integrators with localized server applications. Openpath aims to simplify that by tying building door access to a mobile devices and putting control into the a cloud system that could offer further opportunities to integrate with video systems or human resources (HR) systems.
Openpath Access, the company's first product, works like this: A central cloud-based platforms controls employee and guest access. Users get an app on the phone. When they approach a door, the app can authenticate with a controller system in the cloud that communicates with the physical locks using standard electrical lock systems. The system authenticates using Transport Layer Security (TLS), connected by either Bluetooth, WiFi, LTE or any other standardized networking technology. All of the connections are encrypted.
"We thought about the opportunity because when we were [managing prior businesses]... we had a backpack full of badges we had to wave in front of a reader," said Segil in a recent interview with Futuriom. "We couldn't figure out why nobody had put this on a phone. We found out that all these systems ran off of local servers on a Windows systems."
Segil points out that badges are typically unencrypted and easy to copy. By building a cloud infrastructure to control security from the cloud, Openpath can provide a multitenant solution that can be managed by either a landlord or the building tenant. Buildings can be sub-divided and controlled in zones by the cloud system.
Multi-billion Dollar Opportunity
Openpath's modern cloud-based security system also provides features such as building lockdown or access scheduling. The company's business model is a pay-as-you go model. The app is free, with a flat monthly fee per door of access. Adding employees does not incur additional costs.
Openpath says it already has dozens of customers after it built prototypes and worked with clients over the past two years. Segil says there are already more than 500 employees using the system.
Segil believes the opportunity is in the billions of dollars. If you take a look at the vast swaths of doors in commercial real estate, the opportunity is clearly large. Stratistics MRC recently estimated the Global Physical Security market to exceed $60 billion dollars, according to Reuters.
Openpath, founded in 2016, is based in Los Angeles' "Silicon Beach" area -- on the Westside. It has raised a total of $27 million from Emergence Capital, Sorenson Ventures, Bonfire Ventures, Upfront Ventures, Pritzker Group Venture Capital and Fika Ventures.