OCP Roundup: Ecosystem Starts to Swell

When the Open Compute Project (OCP) was first launched in 2011, it was largely regarded as an effort by Facebook to lower the research and development costs associated with building systems for a global network of data centers operating at unprecedented global scale.
Fast forward to this year, at last week's OCP 2019 conference. It's now apparent what was once considered a petri dish for building open source infrastructure mainly for cloud service providers such as Microsoft is becoming a major ecosystem, spanning everything from manufacturers of processors and smart network integration cards (NICs) to network switches and even data compression software.
Linux Foundation Efforts
From a hardware perspective, the most notable OCP announcement last week arguably came from The Linux Foundation. Google, Western Digital, Esperanto Technologies, and SiFive all announced they have formed a CHIPS (Common Hardware for Interfaces, Processors and Systems) Alliance that will operate under the auspices of The Linux Foundation to develop open source chip designs and associated systems-on-a-chip (SoC) architectures. While it's still early in the development of those technologies, the alliance does represent an early stage effort to reduce the cost of developing next-generation processors technologies that could have significant implications for Intel, NVIDIA, and AMD.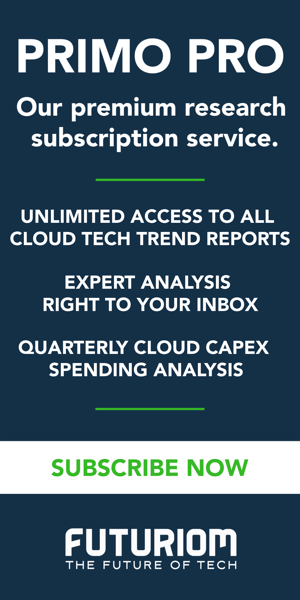 Intel, in the meantime, signaled it views that OCP community led primarily by Facebook and Microsoft as now being highly relevant. The opening keynote for the conference was given by Jason Waxman, corporate vice president for the Data Center Group at Intel. Waxman confined his remarks largely to providing an update on a range of previously announced two, four, and eight-socket processor projects that Intel plans to deliver over the next several years.
Notable networking product launches at the OCP 2019 conference this week included two 100G bare-metal switches from STORDIS based on programmable Tofino ASICs from Barefoot Networks; a 100/400G switch from Arista Networks that promises to enable throughput rates of 12.8 Tbps; processors from Marvell designed for 400 Gb-per-second switches that will also be able to take advantage of virtualization and storage management software developed by Marvel; and smartNICs from Netronome that are now capable of offloading encryption processing from servers.
Syncing Up With SONiC
In the realm of software, the OCP 2019 conference also served as the venue for the launch of a Project Zipline initiative based on a compression algorithm developed by Microsoft that is two times more efficient than the more commonly employed Zlib-L4 64KB model.
Elsewhere at OCP, vendors pledged their mutual support to one another. Juniper Networks, for example, announced support for the open-source SONiC network operating system (NOS) that Microsoft built for its Azure cloud. Barefoot Networks used the conference to highlight additional use cases forSONiC in collaboration with Microsoft.
Huawei, meanwhile, became an OCP Platinum member and threw its support behind The Open Rack initiative developed under the auspices of OCP. The goal is to create a standardized set of rack formats that makes it simpler to swap compute, storage, and networking components in and out of data centers. Baidu, meanwhile, announced it has joined the OCP has part of an effort to build an accelerator module optimized for artificial intelligence (AI)applications in collaboration with Facebook and Microsoft.
Outside of Facebook and Microsoft, it's not clear just how widespread support for OCP specifications is within traditional data center environments. But it's clear that the significant amount of the research and development surrounding OCP is now expanding its footprint to enterprise IT organizations everywhere.