Kevin Mandia Lends a Hand to Cohesity

Cohesity is getting some outside help.
The privately held cloud-native secondary storage and data management-as-a-service (DMaaS) company has engaged Kevin Mandia, the well-regarded founder and CEO of managed detection and response (MDR) vendor Mandiant (Nasdaq: MNDT), to head up a Cohesity Security Advisory Council, a group that will advise Cohesity employees, customers, and partners; participate in industry groups; and conduct regular meetings with chief information security officers (CISOs).
Mandia has also joined Cohesity's board of directors.
The move is among the first public efforts by new CEO Sanjay Poonen to push Cohesity into the limelight. When he assumed leadership last month, he told news outlets that he thought Cohesity wasn't getting the attention it deserved and that he would strive to make it a more active member of the cybersecurity ecosystem.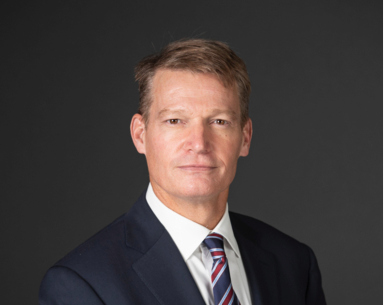 Kevin Mandia, CEO of Mandiant (Photo: Business Wire)
An Impressive Group
The establishment of the council and enlistment of Mandia are clever choices. For one thing, Mandia is a recognized expert who himself is in the spotlight, as Mandiant is in the process of being acquired by Alphabet Inc. (Nasdaq: GOOGL) subsidiary Google LLC for $5.4 billion. Mandia is no stranger to the acquisition roller coaster, having seen Mandiant acquired by FireEye for $1 billion in 2013, a deal that was reversed last year when FireEye was sold to Symphony Technology Group for $1.2 billion.
Mandia also just joined the board of Strivacity, a vendor of customer identity and access management. Perhaps he's looking for his next adventure?
In addition to Mandia, the new council includes the following, according to the vendor's press release:
Alex Stamos: Director of Stanford Internet Observatory, partner at the Krebs Stamos Group, and former CSO at Facebook and Yahoo!.
Jason Chan: Former vice president of Information Security at Netflix.
Marianne Bailey: Partner at Guidehouse, and former senior cybersecurity executive at the NSA.
Laura Barrowman: Current Cohesity board advisor and chief information officer at Credit Suisse.
Sheila Jordan: Current Cohesity board advisor and chief digital technology officer at Honeywell, former CIO at Symantec."
Great Strategy for Company Refresh
Cohesity's Security Advisory Council could help bring expertise into the company without requiring new hires. At the same time, the move could be a means of avoiding alleged infighting within Cohesity, which has endured high executive turnover and rumors of a "toxic" work environment. Focusing externally could lessen rivalries and disagreements internally.
Mandia and the new council could also boost Cohesity's product success by increasing its knowledge of trends and emerging threats. Mandia made the following statement in today's release:
"We've recently witnessed an explosion of vicious ransomware attacks where cybercriminals are getting smarter, often seizing legacy backups in an effort to paralyze companies and force payouts. Data security and data management leaders must work hand-in-hand to keep bad actors in their place. I'm excited to join Cohesity's board as the company plays a critical role in helping enterprises improve their security posture."
Today's announcement featured no comments from Mohit Aron, founder of Cohesity, who remains its chief technology and product officer and remains on the board of directors.