Cradlepoint: Time to Cut the Network Cord

Cradlepoint has emerged as a leading advocate for LTE-based wireless networks. It may be about to accelerate its message to "cut the wire" in corporate networks.
At the end of April, Cradlepoint hired Jim Hilbert as the company's chief revenue officer. Hilbert was mostly recently chief revenue officer of Aryaka, the SD-WAN service provider, which is reported to have tripled revenues last year. At the same time, Cradlepoint also hired Donna Johnson, formerly a director of product marketing at Citrix, to be the company's new vice president of product and solutions marketing

Hilbert says that cutting the wire is a message that Cradlepoint is embracing. Despite having access to wireless LANs for more than decade, most organizations still rely heavily on wired network connections. As 5G networking technologies mature it's now only a matter of time before most of those connections are severed, says Hilbert. In fact, Hilbert contends most organizations are fed up with the inconsistent levels of wired network services being provided today. In a world where every application is connected the latency impact those poor levels of service are having on application performance is being intolerable.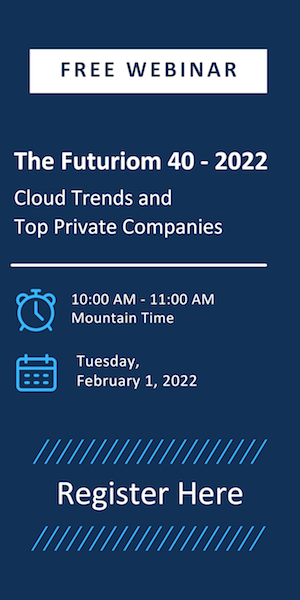 From a competitive perspective, Cradlepoint rivals such as Cisco and Juniper Networks will be conflicted because so much of their revenue still depends on wired networks, says Hilbert.
In many cases Hilbert said it will simply be easier for organizations to rely on 5G wireless services than trying to deploy traditional 802.11 wireless networks, says Hilbert. That's not to say LTE will replace traditional wireless networks completely. But LTE networks will begin to assume a larger share of the network traffic being generated, especially when it involved wide-area networks (WANs).
"LTE and WiFi networks will live side by side," says Hilbert.
That does, however, create a requirement to unify the control plane across multiple types of wireless networks, adds Hilbert.
As LTE services become more widespread, Hilbert says reliance on LTE services will increase well beyond vertical industry segments such as retail and emergency first responders. Most carriers are already moving to embrace unlimited data plans that will help foster the development of a broad range of applications running at the network edge, says Hilbert. The challenge now is enabling those applications to be connected on demand. IT organizations are increasingly looking for agile solutions that they can deploy in days rather than weeks and months, says Hilbert.
It may take a while before Cradlepoint meets the expectations of its now 30-year sales veteran. The fight for next-generation wireless networking services is just now getting underway.