Building an ROI with Cloud Networking
Download the Free Report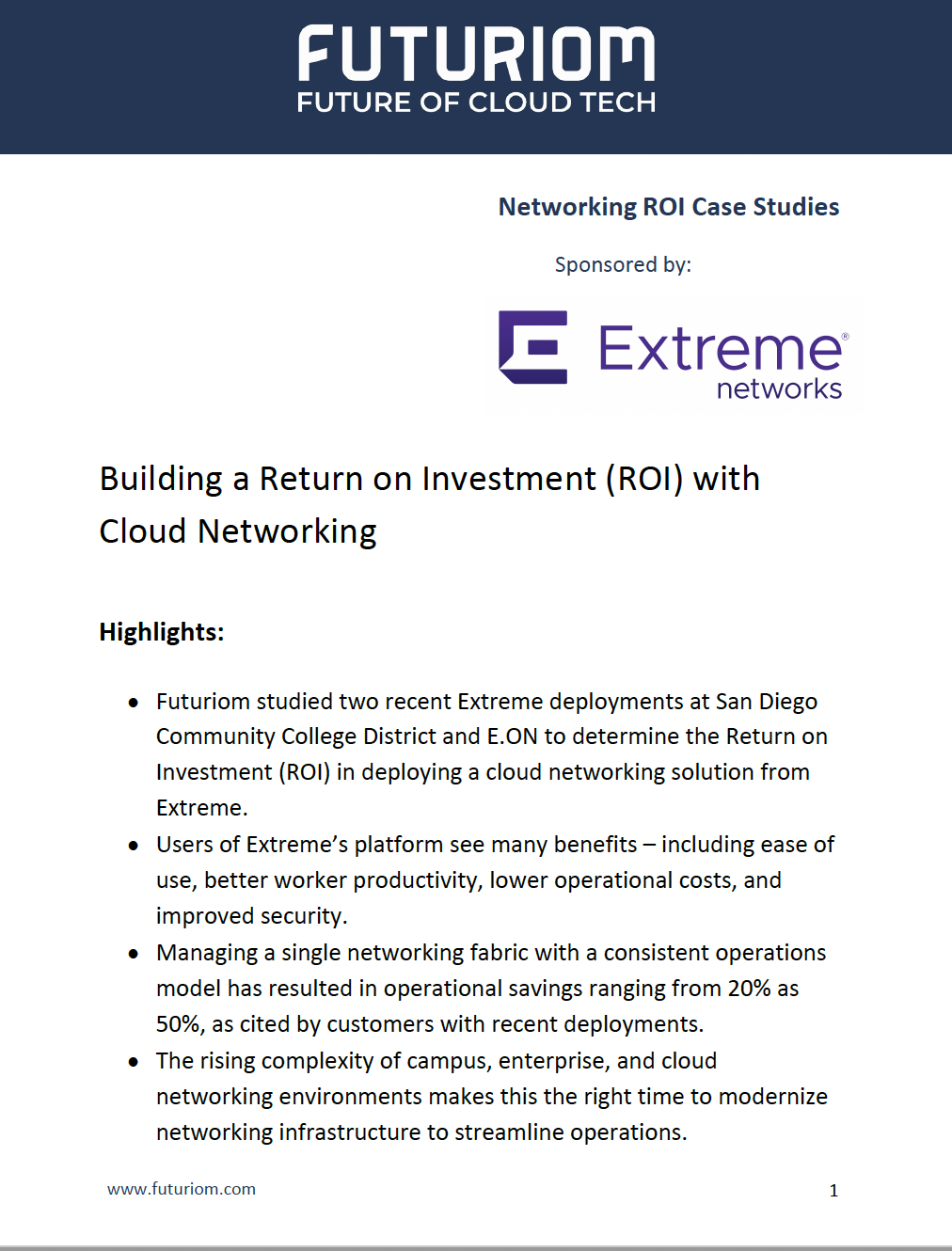 • Futuriom studied two recent Extreme deployments at San Diego Community College District and E.ON to determine the Return on Investment (ROI) in deploying a cloud networking solution from Extreme.
• Users of Extreme's platform see many benefits – including ease of use, better worker productivity, lower operational costs, and improved security.
• Managing a single networking fabric with a consistent operations model has resulted in operational savings ranging from 20% as 50%, as cited by customers with recent deployments.
Create a Futuriom Account to Download