Futuriom SD WAN Growth Report June 2021
Download the Free Report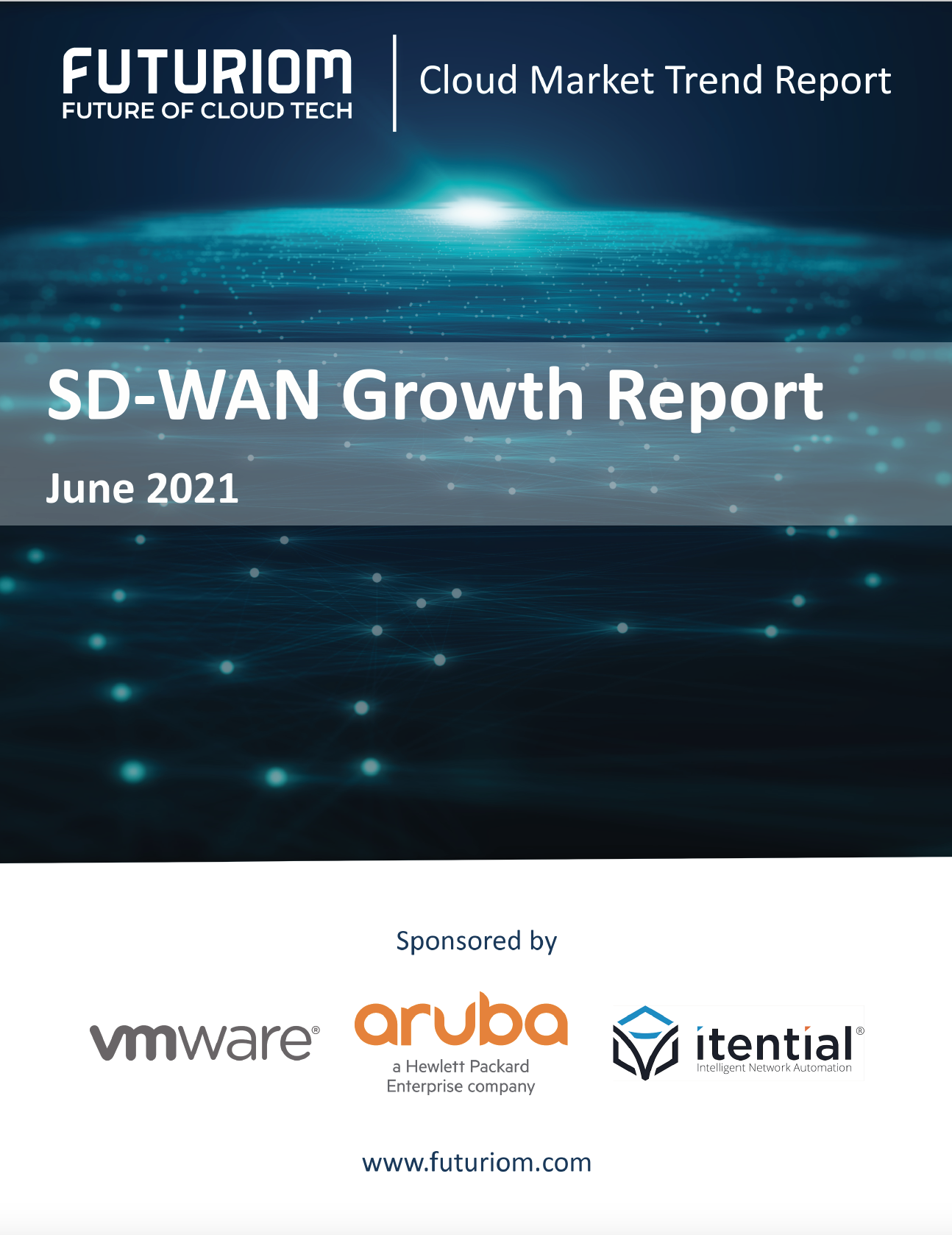 Highlights:

• After a pause in 2020, growth in the SD-WAN market has resumed on track.
After a slowdown in the 1H 2020 due to pandemic-related supply chain and sales
challenges, the market accelerated into 2H 2020 and 2021 as trends such as remote work
and Secure Access Service Edge (SASE) drew additional interest in SD-WAN platforms.
• Futuriom expects the SD-WAN tools and software market will remain at a steady growth
rate of 34% CAGR, reach $2.6 billion in 2021, $3.5 billion by 2022, $4.6 billion by 2023.
The continued growth will be spurred by demand for more agile, high-performance, and
secure connections to cloud applications.
• Our research shows the perceived customer benefits of SD-WAN continue to be
improved security, better management/agility, bandwidth optimization/cost savings,
and faster cloud applications performance. These benefits were emphasized in our 2021
SD-WAN Managed Services report and continued in our customer interview work during
1H 2021.
Create a Futuriom Account to Download