2022 Futuriom 40
Download the Free Report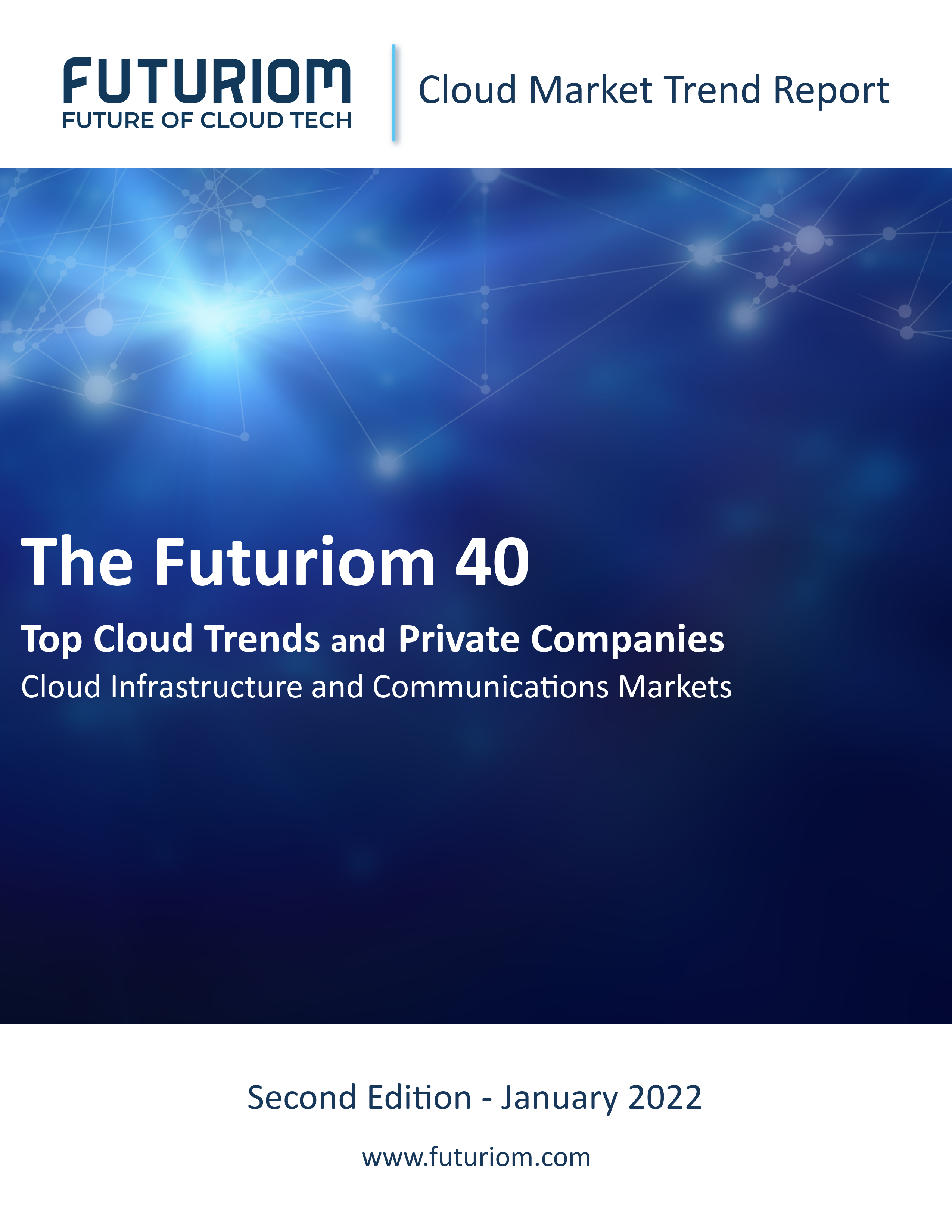 Every year, Futuriom names the strongest private companies in key markets for cloud and communications infrastructure, including cloud cybersecurity. Today, we have released our new Futuriom 40 report which includes all the details on these companies, as well as the major cloud technology trends driving their success.

The first Futuriom 40, released a year ago, already has a track record of success. Of the companies included, at least five had major exits, including either major sales or initial public offerings with valuations in the billions of dollars. Several others were snapped up in more minor deals, with a total of seven exits. In addition, we put the remaining 2021 companies through our patented analyst filtering process and eliminated five more companies. That left a total of 12 openings for fresh blood.

In this report, we outline the macro trends driving cloud technology, then dive into three general themes we see for cloud technology investment. Within each of those themes we look at key trends we have detected over the past year and give you details on the top Futuriom 40 companies riding those trends.
Create a Futuriom Account to Download