5G Edge Cloud Tracker Q2 2022
Download the Premium Report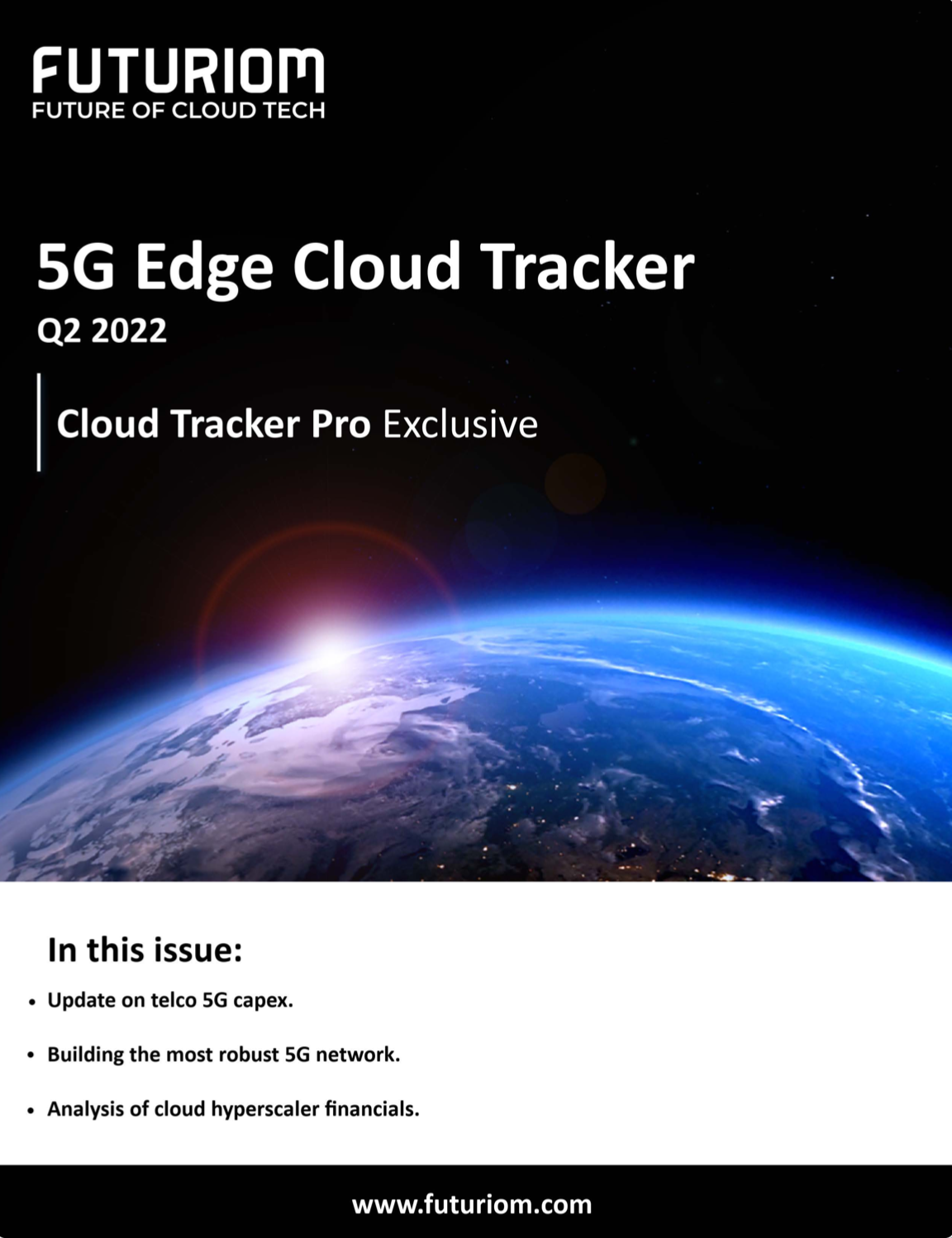 5G services are emerging to spur the performance of cloud-native applications, particularly at the network edge. Here are some of the findings we've unearthed in exploring these issues over the past 12 months:

-Telcos worldwide are increasing their 5G spend. Capex has grown worldwide, with carriers extending their 5G networks across geographies in the U.S., Europe, and Asia. And they have only begun to extend services based on the sizable C-band spectrum purchases made in 2020.

-Despite 5G progress, actual performance is more like 4G, at least in the U.S. Tests show that 5G rates in the U.S. don't always differ significantly from 4G, apparently due to a lack of sufficient cell-tower and fiber infrastructure.

-Verizon spent the most to acquire C-band spectrum, but T-Mobile still has the most robust network (in our opinion). T-Mobile has midrange spectrum from the Sprint merger that puts it in the most competitive 5G position in the U.S.

-Hyperscaler cloud providers continue to grow sales substantially. But not all of them show a profit. AWS and Azure make money, but Google Cloud Platform operates at a loss.

-Enterprises are demanding edge services as part of 5G. Hyperscalers and telcos are aggressively trialing multiple solutions to bring power to the enterprise edge as 5G services roll out.

-Edge apps for 5G networks are taking many forms. The key applications on our radar include factory automation, retail analytics, computer vision, and private wireless.

-Telcos are emerging as the key providers of managed 5G edge services. Telcos appear to have the advantage when it comes to marketing and supporting complex edge services based  on combined hyperscaler/telco technologies.

Cloud Tracker Pro subscribers can download this premium report to explore more.
Create a Futuriom Account & Subscribe to Download