The Futuriom Q&A with Arrcus Co-Founders Garg and Patel

Arrcus is an exciting venture-backed company in the cloud routing and networking space. Three years ago, Arrcus put together an All-Star team -- including many senior engineers from places like Cisco -- focused on improving the performance and capabilities of networking solutions for data center, edge, and multi-cloud providers. Arrcus has received total of $49 million in funding from investors including Lightspeed Venture Partners, General Catalyst, and Clear Ventures.
In November, Futuriom Founder and Principal Analyst R. Scott Raynovich caught up with Arrcus CEO and Co-Founder Devesh Garg and Co-Founder and CTO Keyur Patel.
Garg most recently served as President of EZchip, which was acquired by Mellanox (now owned by NVIDIA). Prior to that, he was the founding CEO of Tilera Corporation—the pioneer in high core count multi-processors (acquired by EZchip). In 2007, Devesh moved to Mumbai, India, where he served as the Managing Director for Bessemer Venture Partners and its $385 million private equity fund. While at Bessemer, Devesh was the investor/partner who sourced the investment in PA Semi (acquired by Apple) for all their in-house microprocessor development. Devesh was also a pre-IPO employee of Broadcom, where he built a team and ~$500 million in annual revenue within three years. He is an active investor, board member, and advisor to a broad range of companies in the datacenter, cloud, security, analytics, IoT, and consumer segments. Some notable exits include Sibyte (acquired by Broadcom), PA Semi (acquired by Apple), Maginatics (acquired by EMC), EyeGroove (acquired by Facebook), K2 Optronics (acquired by Emcore), and Avenra (acquired by Skyworks). Devesh has an MBA from Santa Clara University and a BS in Electrical Engineering from San Jose State University.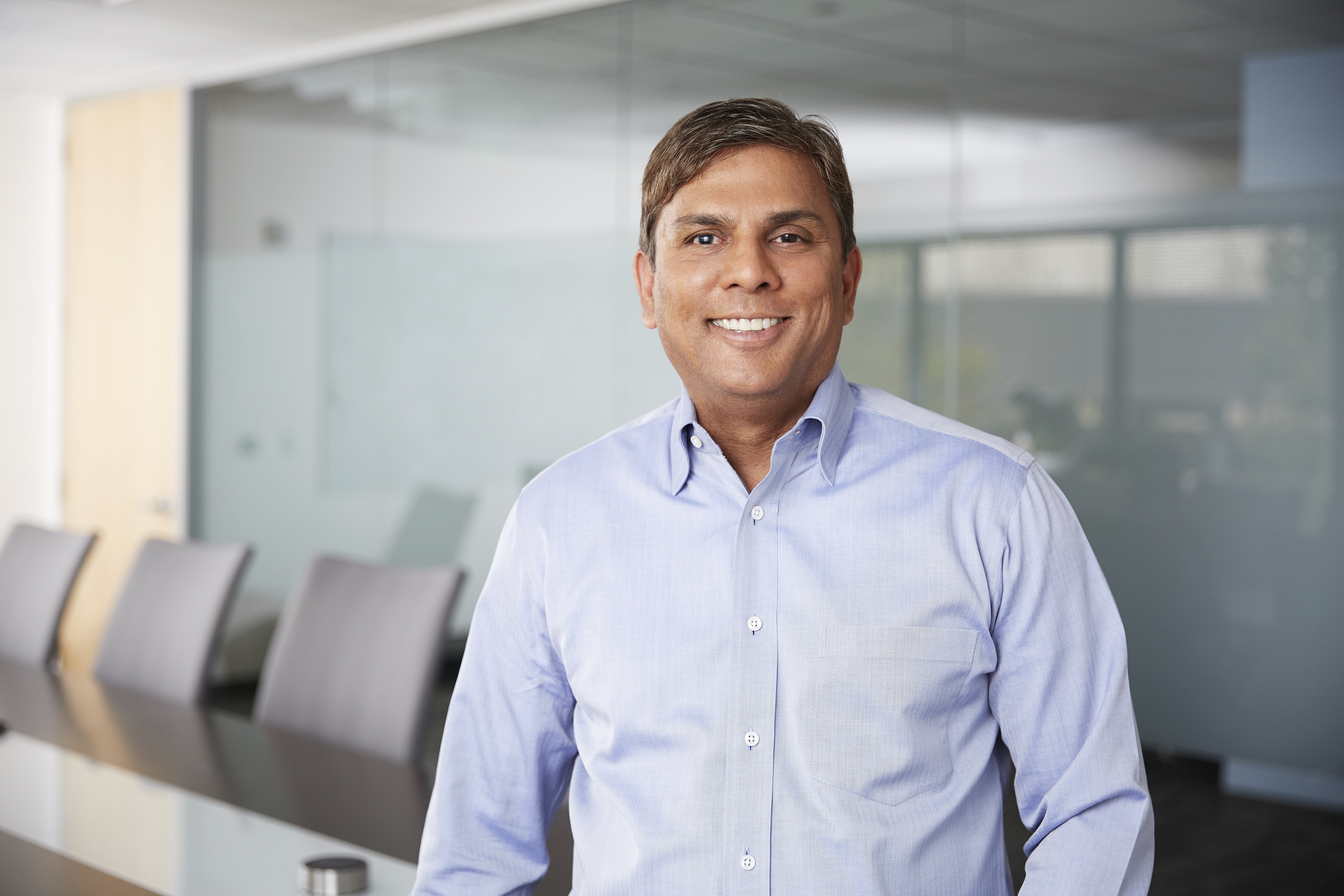 Devesh Garg, Co-Founder and CEO of Arrcus
Patel was a Distinguished Engineer at Cisco where he played an instrumental role in architecting and developing routing and virtual private networking (VPN) solutions, including modifications to a number of important routing protocols such as Border Gateway Protocol (BGP), BGP Nonstop Routing (NSR), Layer 2 VPNs, Layer 3 VPNs, Segment Routing (SR and SRV6), and many others. Prior to Cisco, Keyur held senior engineering positions at AYR Networks (acquired by Cisco) and Tasman Networks (acquired by Nortel) where he was responsible for the design and development of unicast and multicast routing protocols, routing infrastructure, and Layer 2 protocols.
Keyur holds 54+ patents in areas of interdomain routing and security, Fast Reroute, Network Service Chaining, Layer 2 protocols, IPv6, TCP, VPNs, and routing virtualization technologies like Optimal Route Reflection. He is also active in industry forums including IETF and has authored 50 RFCs and Internet Drafts. He serves as a co-chair for the Secured Interdomain Routing Operations (SIDROPS) working group at IETF. Patel holds an MS in Computer Engineering from the University of Southern California (USC) and started his career working as a Research Assistant at USC's Information Sciences Institute (ISI).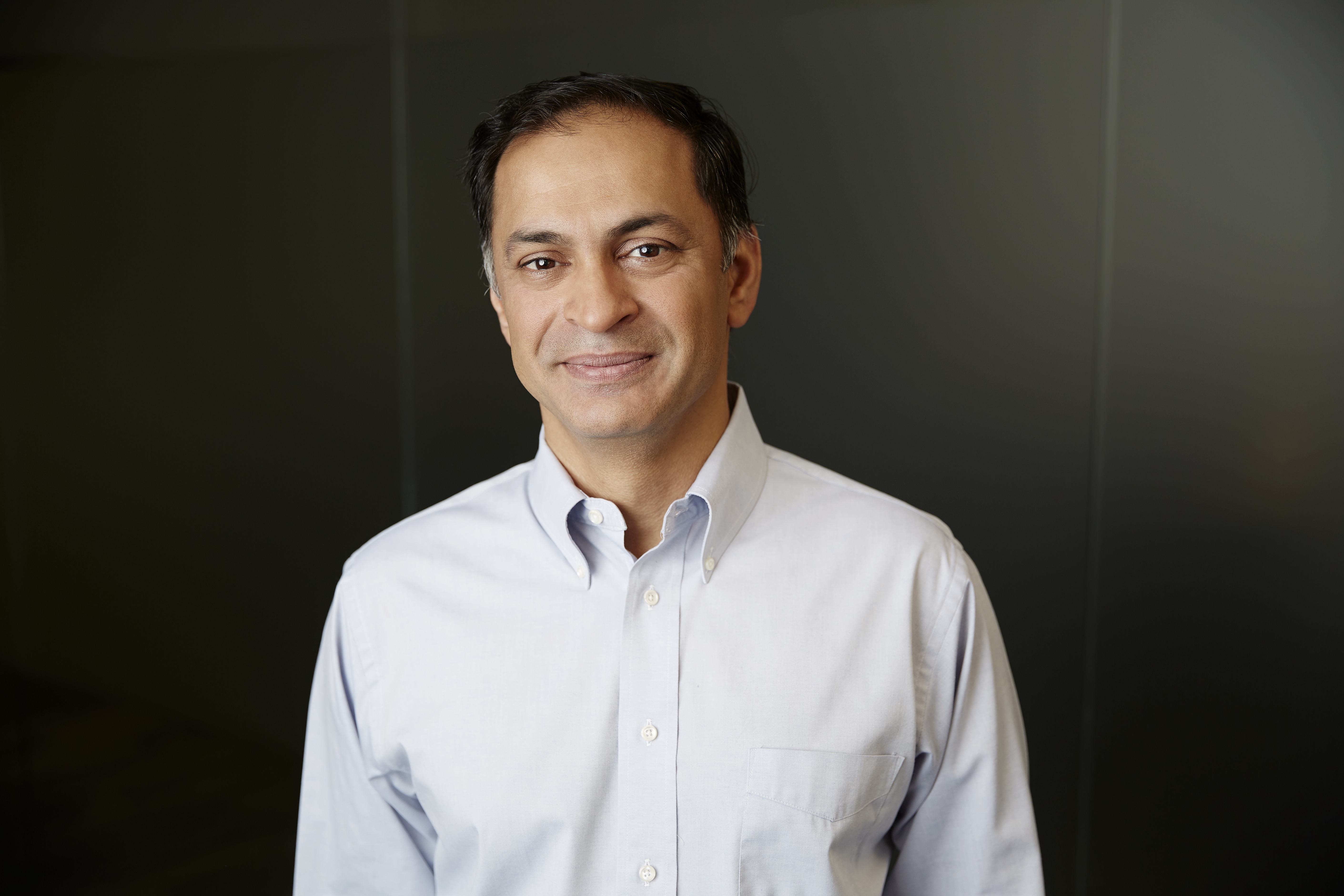 Keyur Patel, Co-Founder and CTO of Arrcus
We conducted the interview on Zoom, of course, where our conversation got off to a very interesting start when my dog immediately started barking very loudly, whereby I learned that Garg and Patel both like dogs. Good start.
"Dogs are good," said Garg. "We're a dog-friendly zone."
Garg and Patel later shared photos of their dogs -- Luke (Patel's) and Orion and Kato (Garg's). Their dogs' photos are below (Luke, Kato, and Orion, from left to right.)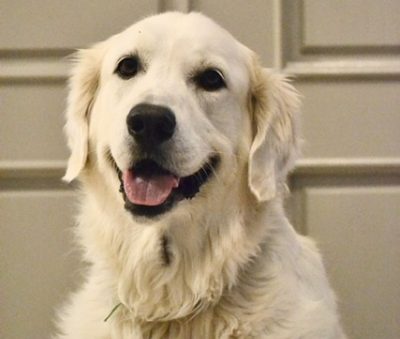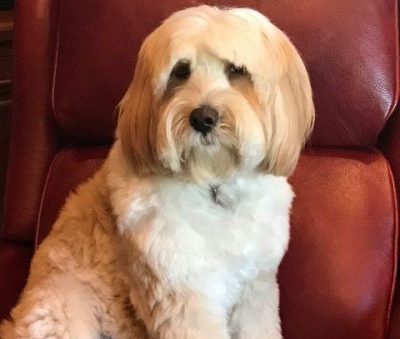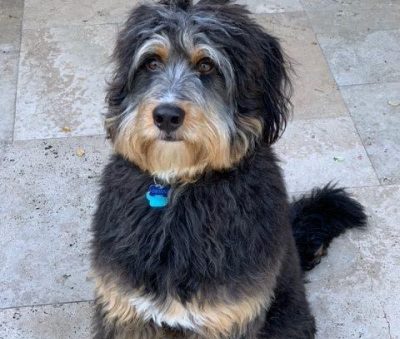 Here's our interview.
Futuriom: How did Arrcus start and how did you two meet?
Garg: After EZchip, which got sold to Mellanox. I was thinking about where to spend my time with a preference to do something entrepreneurial and in the software space as that's where the action was going to be from my perspective. After having spent a lifetime on the semiconductor and hardware system side, I was ready for a change and also knew that "software sells hardware" from first-hand experience. Purely from a technology perspective, there were more and more transistors that were getting integrated into merchant components. As a result, the market had access to these tremendously powerful and complex system-on-chip solutions based on networking advancements like 12-Tbps and 25-Tbps switching, high performance routing solutions all with increasing programmability from multiple semiconductor vendors. One thing that limited us at EZchip, with our leading network processors, was not having the right software solutions, or minimally having a product that was exceedingly difficult to program. I knew that with the increased functionality in merchant semiconductor components, the opportunities to create value would be uniquely dependent on having the right software solutions. Ironically, the networking systems that the OEMs sell have essentially the same components and minimally the same hardware capabilities as the white box system vendors. In some cases they simply re-brand white box hardware; the primary difference is the network operating software, and therein existed a significant opportunity – provide the market with a hardware-agnostic, independent networking operating system solution and fundamentally transform the economics of the networking industry. The other attractive factor to all this was that the networking market was undergoing tremendous change driven by its ubiquity and all the services that it enables. And so, with all this as a backdrop, a common friend of ours introduced us to one another.
Keyur was thinking about doing something entrepreneurial, with a group of individuals. He was a Distinguished Engineer at Cisco and he knew there was a better way to build a modern operating system. In that spirit, our friend brought us together. We got to know each other pretty well and our skills complement each other. Keyur is that unique combination of a technical visionary, extremely hands on, and he's also very entrepreneurial. As the principal visionary for the product we created, he knew all the things market-leading OEMs did well, didn't do well, and architecturally where the opportunities existed to innovate by taking advantage of modern technological advancements. He knew how to build a high-quality, massively scalable network operating system (NOS) solution tuned for the modern environment. We got together and started the company in 2016.
Patel: As Devesh mentioned, you know, the timing was also perfect. In 2016, as merchant silicon was getting advanced in terms of its speeds, feeds, and feature richness, all this allowed us to holistically attack the market, if you will, in terms of switching and routing.
Futuriom: Were you already thinking about leaving Cisco? Or did this just inspire you to leave?
Patel: I would say it was a bit of both. There was always an urge of going out and doing something entrepreneurial. What was missing was an opportunity – a right opportunity at the right time with the right people. And I believe 2016 was that perfect time where I got to meet Devesh and we really hashed out the idea between both of us and we started this journey.
Futuriom: Where does the name Arrcus come from?
Garg: Arrcus loosely translated is a type of horizonal shelf cloud that forms in the sky before a thunderstorm. Given that our vision was to produce the world's best networking operating system solution that was hardware and deployment agnostic, we knew that there was a better way forward for customers who make up the $60-billion networking industry. We felt the company name was perfect -- as we would cause a storm.
Futuriom: And the two "Rs"?
The arcus cloud is spelt with one "r," but as you can imagine, Scott, in the 21st century, every domain name is basically gone. So, you start getting very creative with letters and language.
Futuriom: You could have put more "Rs" in it and it could have been pronounced "Arrrrrr-cus."
Garg: We did have a version like that, and we were going to use a pirate as our logo, but we thought that might not be the right way to go.
Futuriom: That's funny. So, tell us about the next stage of the idea.
Garg: After we got to meet one another and kick around a variety of ideas, Keyur had this vision of what a modern-day operating system solution was so we already had a pretty good template of what the architecture needed to be for us. We also knew it was going to be a first-principles design approach and that we didn't want to be a software systems integrator that used open-source BGP or ZebOS derivatives. We wanted to create a product that was as good if not better than what the legacy OEMs had and optimize it for modern-day networking requirements. In order to accomplish that beyond the architectural vision, we needed two additional things. One was the right group of individuals – the team – and the second was the capital.
At the earliest stages, Derek Yeung joined as a founder and was the third person to join Arrcus. He's an exceptional guy, with tremendous skills and depth across all networking protocols. From this, the three of us added to the team. The first 15-20 people in the company were all known individuals. We had worked with them in some capacity and knew what their strengths were. Our hiring was purposeful as we focused on the people that could execute and worked well as a single team. The other part of it was getting capital in place. We knew people in the venture industry, and it was very straightforward for us to raise capital at that time.
Patel: From a vision perspective, both Devesh and I saw certain fundamental and technological shifts that were apparent to us. First was, merchant silicon was on the rise. You were also seeing data centers transition from Layer 2 to Layer 3 as a technology and predominantly IP [Internet Protocol]. So, if at the high level you simply combined these two shifts, it was apparent for us that if we focused on something that is predominantly IP, from a routing and switching standpoint, that would be a good starting point for us to build a product upon. Add to it scalability, differentiated performance, being hardware agnostic, standards based, exceedingly flexible and our overall value proposition is multi-fold.
Futuriom: So, it's been an interesting year. The whole world is more virtual now and it's been good for technology. But we have personal challenges and societal challenges, just getting out and talking to people. What's it like running a startup in this environment – dealing with the personal challenges?
Devesh: I think managing or running anything is hard, no matter what stage it's at. Doing it in a venture-backed company is doubly hard as you are always resource constrained relative to all the opportunities or things that you want to accomplish. And then doing all this within the backdrop of the COVID pandemic has made things exponentially harder.
There's really no playbook that one can use in today's environment. We're blessed in that we're effectively a software company, which by its nature more easily allows for remote working. More importantly, we have a very senior, self-directed team. As people have been forced to work from home and remotely from one another, our productivity really hasn't dropped off. It's undoubtedly created more personal overhead for individuals as informal communication has been replaced by scheduled interactions. Fortunately, the many elements of the culture and relationships had been established and this coupled with the seniority of the team has propelled us forward during these tough times. Our combined team has built 40-plus $1 billion products that have shipped to volume production. In aggregate these products drive about 75% of the global networking traffic, so our team knows what they're doing. When our team produces a product, it works, and it works well. We also have a flat organization with little management overhead as our bias is toward empowerment. That has done well for us in this environment as it accelerates decision making. Finally, we have an exceptional group of people that are mission driven who simply care about doing the right thing, helping one another, and ensuring the success of our customers with highly innovative and quality solutions. That's all made managing easier in these difficult times. The pandemic has also highlighted to the world the importance of modern networking solutions as there is tremendous activity for our products.
Patel: From a technical execution point, you have a swim lane that you want to stay in. And what this year has done is create somewhat of a flux in that lane in the sense that you're forced to pick up the speed. One of the natural outcomes, as Devesh talked about, was that the Internet users have grown. The data that traverses over the Internet has grown in some cases tremendously – up to 300%, quarter over quarter when you talk about content providers. What that does as an integral part of the networking solution is that you have to develop more features at a much faster rate. As a result, execution becomes very important, as how do you continuously deliver features without affecting quality? Our modern operating system with advanced development approaches has been a tremendous asset for us in this context.
Futuriom: That's amazing. How many people do you have now?
Garg: We are going to be approaching 100 team members over the next few months. But it's not about the number, it's about the quality and effectiveness of the team.
As mentioned, another advantage is that the market needs what we have today and into the future because networking infrastructure is ubiquitous and strategic. As one of our board members, Guru Chahal from Lightspeed Venture Partners said, "Networking has gotten Its groove back." Everybody wants enhanced network connectivity as its essential.
When you have senior people, it's exciting for them to architect and build solutions that are being deployed into volume production in some of the biggest names in the world.
Futuriom: With acceleration of the cloud, what's the biggest change you've seen or what are the biggest changes you're seeing?
Patel: So, a couple of the high-level changes that are going to affect the cloud, that's going to massively change clouds, is the creation to certain extent of what I call a private cloud. You are going to see content providers, or companies who have content to offer, create a local cloud for themselves. That coupled with the fact that there are new data privacy laws that are getting enforced, you're going to see a cloud being created at different points across the globe.
What it means is more interconnectivity, a lot more traffic that's going to be exchanged between clouds, depending on how you design and architect the clouds. And this also means how do you go from a network design perspective, how do you go about designing simpler fabrics that can give you much more efficient end-to-end traffic engineering and quality of service, as well any SLAs that you need to enforce across the networks as well as within the networks.
Garg: People understand the strategic value for networking more than ever and certainly having multi-cloud capabilities seems to be top of mind for everyone. 5G, multi-cloud, and the edge infrastructure all require a high-performance, cost-effective routing-centric networking foundation. The biggest change that I've seen is that the marketplace needs solutions that enable massive scale-up/scale-out, low latency networking deployments with seamless connectivity, workload mobility and across highly distributed environments. Our solutions fully enable our customers to really deliver their network-as-a-service-based solutions.
Futuriom: How do you keep up with all these technology changes?
Garg: For me it's two key inputs – one is the team, and the other is customers.
We have tremendous seniority, depth, and domain expertise across the Arrcus team. So, with this, we collectively have a very informed directional vector. And then we reconcile that against customer feedback and more generally the market. The combination of those two things is really how we stay on top of trends, and we are not necessarily just reacting to a trend but rather strive to innovate and be the leader that shapes the direction of how technology is going to ultimately impact our networking solutions.
One example of this is the use of OpenConfig and YANG in our architecture. I know it's a very specific item, but this also highlights how architectural details matter. Looking back three or four years ago, people wouldn't have necessarily picked that as the solution to implement architecturally. Keyur knew where the market was going, and we knew that we would coexist in very heterogeneous environments. We also wanted to make sure that we supported standards, including all our APIs that could be easily adopted into any environment. As a result of that decision, we can support any controller and all standard interfaces like RestConf, NetConf, SNMP, CLIs, and recently were able to quickly add terraform support for CloudOps capabilities for our multi-cloud offerings.
Patel: To add to Devesh's comments, the ability to understand the new technology and how it's going to have an impact on the business is what keeps us going here at Arrcus. Devesh gave you the wonderful example of OpenConfig. OpenConfig was created with a spirit that you wanted a uniform interface at the orchestration level. We understood very early on that onboarding a new device is a very expensive operation for each and every provider -- data center or service provider, or any network operator. And if you do anything in that space that helps them realize savings, that would be tremendous. OpenConfig is a great example of that as it also creates a vendor-agnostic environment.
Futuriom: You are big proponents of routing. Where do you see it changing in the next five to 10 years?
Garg: Network traffic is exploding, our world is always on, always connected and it's now hyper-distributed – this requires routing. Add to it the unrelenting pressure to deliver highly resilient networking solutions and control costs. That is not only the challenge, but it also represents a tremendous opportunity.
The legacy solutions operate by creating artificial barriers to entry for new solutions by providing you with superfluous and unnecessary functionality which has resulted in software bloat, quality issues, and vendor lock-in. At the end of the day, networking is about moving data from point A to point B in the most reliable and efficient manner possible – fundamentally deterministic performance at the lowest cost per bit. Reduce costs, simplify management, and deploy efficiently while creating scale in all dimensions.
This can be achieved by providing solutions that are simple, scalable, and seamless while providing performance, low latency and maximum flexibility.
As networks are growing in size, scale, and their distributed nature, in one dimension this is all supported by the advancements of merchant silicon that provide 12, 25, and 50 Tbps of switching- and routing-capable solutions. The shift to fully leverage these solutions will be based on the principles of open integration – that is the freedom to choose best-in-class solutions at each tier of the product offering which we feel will become commonplace with the advancements for our software solutions.
From an Arrcus standpoint, we deliver the world's best performance at massive scale by integrating our best-in-class software in any deployment scenario - on prem, VM/containers, or in multi-clouds with any hardware and any silicon - all for a lower TCO. We call it the economies of hyperscale.
Keyur: IP routing is going to expand as the networks are scaling out. In the context of merchant silicon, which is very strong on the IP routing side, you're going to see newer technologies that will help form much smarter fabrics using IP routing and encompassing all the functionality of smarter fabrics that were there along the MPLS side. Case in point – SRv6. You're going to see SRv6-like functionality that allows you to build a single fabric for 5G mobile as well as IP traffic, you're going to see technologies like that evolve and get deployed. You're going to see IP on the rise because predominantly, the merchant silicon vendors have been very strong on that side. For the operators to maintain a silicon-level diversity, having IP routing as a service in the network is going to be very important and also strategic.
Futuriom: What is the specific trigger on the merchant silicon? Is it a specific release that supports SRv6?
Patel: I think it will vary from across the various silicon vendors, but a lot of merchant routing chipsets have already started to integrate SRv6 into both current as well as their next generation of silicon.
Garg: Arrcus is one of the co-authors on the IETF standards for segment routing and we're also an interoperability partner with Cisco, which we've demonstrated in multiple forums. As 5G really starts taking off, particularly now that iPhones are 5G enabled, I think that's going to aggressively drive the infrastructure rollout of 5G-enabled networks. As a result, segment routing has really become an essential requirement today.
Futuriom: Tell us about a customer that's inspired you and why.
Garg: A customer that has inspired me is Verizon. As a large, multi-national company they have needs across the entirety of the networking spectrum, whether it be switches at every tier for their data centers, routing solutions for their peering and edge use cases, or multi-cloud requirements. They have worked closely with us as they see the aggregate value in our capabilities – one solution, one architecture, and one seamless way to connect billions. They have also made us better at each step of the way as their processes to get us into their production environment required us to elevate ourselves in every dimension. All of this made us a better company and allows us to scale our operations in all dimensions for the benefit of all our customers. We are fortunate to have worked closely with them, to have their support, and also have many other world-leading companies who are Arrcus' customers.
Keyur: One of many things about Verizon that impressed us was the discipline with which they operationalize the product, which was just phenomenal. On the routing side, there are a set of growing customers, particularly on the content providers side, who have built their networks using switching platforms instead of using deep packet buffer platforms. And as a result, they have imposed scale on the route reflector architecture. The way they deployed route reflectors at scale was just amazing to learn. As the deployments take off, having merchant silicon be deployed at scale with a NOS solution that can stand up to the control plane scale is inspiring to us, particularly as product builders.
Futuriom: What is the end goal that will make you guys happy?
Garg: From a professional standpoint, as an immigrant to this country -- there's something really cool about getting together with a group of like-minded people and being able to reshape and transform the networking industry in a provocative way. We have the opportunity to do that at Arrcus. The market is rapidly changing due to the pervasiveness of networking, content is being deployed deeply across networks, and the influx of a wide range of networking-based services all require modern day solutions. We fundamentally feel there's a better way to do it which includes freedom of choice for you to choose best-in-class solutions. As customers benefit from Arrcus solutions everyone wins in every dimension. The customers win, our team gets to see their products deployed in the world, and collectively we all help transform the networking industry. There's something very compelling about achieving those goals.
All the value that we create -- professionally, personally, financially -- will benefit everybody. It benefits our customers, it benefits our investors, shareholders, and it benefits our team. So, it's really simple. We work hard, we play hard, and we win.