John Chambers' Nile Scores $175 Million Series C

Nile, the company co-founded by ex-Cisco CEO John Chambers and ex-Cisco EVP Pankaj Patel, has scored $175 million in Series C funding, bringing its total to $300 million – and hammering home the message that Cisco's got it wrong.
A bit of background: Chambers left his job as Cisco CEO in 2015 and resigned from the company's board in 2017. In 2018, he founded JC2 Ventures, a firm based on the belief that "startups will be the core driver of economic growth, job creation, and innovation." Patel, former EVP and chief development officer at Cisco, is a partner in JC2. Together with Suresh Katukam and Sri Hosakote, the pair co-founded Nile, which emerged from stealth in 2022 with Patel as CEO along with 170 employees, a fistful of patents, and $125 million in funding – some of that from JC2 Ventures.
From the start, Nile's mission was clear: to clean up the mess made by Cisco and other enterprise networking companies. Here's how CEO Patel put it in a short video in 2022:
"This is a once-in-a-lifetime opportunity, to be able to shift [the] paradigm of a major industry, not just for the sake of disruption but to really remove and eliminate the insane complexity which has been built up over three decades."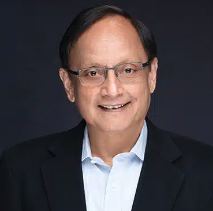 Pankaj Patel, co-founder and CEO of Nile. Source: Nile
In place of the spaghetti networks of their alma mater, Chambers and Patel propose a serverless network-as-a-service (NaaS) with zero trust security (thanks in part to some help from Palo Alto Networks) for wired and wireless LANs.
Nile's customer roster includes campus-based implementations for Pitney Bowes, Carta, and others, along with several in-building solutions such as one for Stanford University's computer science building.
Building (and Burning) Bridges
Nile is hitting a hot market. Cisco, Juniper, and HPE's Aruba Networks all have NaaS offerings. Content delivery network (CDN) providers Cloudflare and Akamai also compete.
Some of these besides Cisco are old friends. It wasn't that long ago that Chambers teamed up with HPE's Aruba on behalf of another startup he backed – Pensando, which made data processing units (DPUs) and was sold to AMD for $1.9 billion last year. (Apparently, AMD's investment in Pensando didn't help its latest earnings, which show revenue and gross profit down 18% and 19%, respectively.)
With a competitive market out there, Nile claims to differentiate from its old pals in reliability and security. It's also heading into some lucrative geographies, namely Europe, the Middle East, Africa, and Asia, where interest in private wireless and campus security for on-premises networks is rising.
In this vein, it's interesting that Nile's Series C was led by March Capital and Sanabil Investments, the latter a key venture firm in Saudi Arabia. Other investors included solutions by stc (the Saudi Telecom Company), Prosperity7, Liberty Global Ventures, stc CIF (Corporate Investment Fund of Saudi Telecom Company), 8VC, Geodesic Capital, U First Capital, and Valor Equity Partners.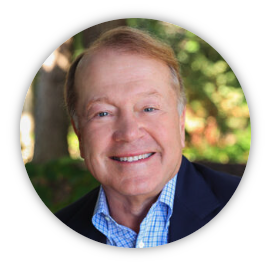 John T. Chambers. Source: Nile
Futuriom Take: The latest Chambers project is well funded and appears to be off to a great start. But competing directly with former affiliates could annoy some incumbent NaaS providers, including Cisco. Nile has picked its spots carefully in large and growing markets where there should be plenty of room to accommodate another Chambers startup, but differentiation will loom large.