Cohesity Scales With Amazon, New COO

Hot Silicon Valley startup Cohesity continues to ride the momentum, with the announcement today of a deal with Amazon Web Services (AWS) as well as the recent hiring of big-name executives including a new President and COO, Rob Salmon.
Cohesity today announced a deal to put the Cohesity DataPlatform Cloud Edition on Amazon Web Services (AWS). Last month, the company hired former NetApp President Rob Salmon and former VMware President and COO Carl Eschenbach.
'Astonishing' growth
Futuriom continues to hear from sources in Silicon Valley that Cohesity is one of its hottest startups in the valley, focused on finding new ways to virtualize and scale the sleepy but large secondary storage market. And the last month has been a busy one for the company. Just yesterday, a source from the valley's venture capital industry -- who asked not to be named -- called the company's growth "astonishing."

Futuriom reported several months ago that Cohesity is growing 600% annually after finding an innovative way to help virtualize and scale the secondary market technology. This is an offshoot of the now well-known hyperconvergence story, whereby compute and networking platforms have been consolidated and virtualized to more efficiently scale the cloud with commodity hardware. Santa Clara, Calif.-based Cohesity was founded by CEO Mohit Aron, who is also one of the founders of recent initial public offering Nutanix (IPO).
In with AWS
Integrating with AWS is usually a good deal, given that it's the largest cloud platform in the world. This move will enable Cohesity's web-scale platform to run secondary workloads across on-premises and cloud infrastructures. Cohesity focuses on secondary workloads, which are functions that have less stringent response times (such as test/dev, disaster recovery, and backup).
As Cohesity strives to hit the next gear, it's also beefing up its executive team. The company last month hired Salmon and Eschenbach. Salmon will serve as Cohesity's first president and chief operating officer, overseeing sales, marketing, and support divisions. Eschenbach, now a partner with Sequoia Capital, will join the company's board
Futuriom caught up with Salmon a week ago, where he detailed Cohesity's next phase of growth. Salmon was introduced to Cohesity by board member Dan Warmenhoven, a well-known veteran of the networking industry who was the former CEO of NetApp (NTAP).
Salmon the COO
Salmon said that Cohesity is now at 300 employees, up from 150 at this time last year. He will be in charge of sales, marketing, and all customer-facing operations. The challenge for the company as it hires fast is to get people onboard and trained quickly so that they can be as productive as possible, says Salmon.
"When you join a rocket ship you are doing things a little different," said Salmon in his interview with Futuriom. "My first three weeks on the jobs, I have talked to handfuls of customers and partners and met a lot of employees. My assessment is this is about building on something that already has a lot [of momentum]: How do we make that a more efficient process?"
The Futuriom Ultimate Industrial Internet of Things (IIoT) Report covers a wide range of communications and cloud technologies that are being applied to businesses around the world to provide connectivity, analysis, automation, and optimization of a range of industrial applications. For Futuriom community members, we are offering a special discount on a one-user license to this report for 20% off, which means you pay only $760! Go to the report page and use discount code "EDGE" for purchase.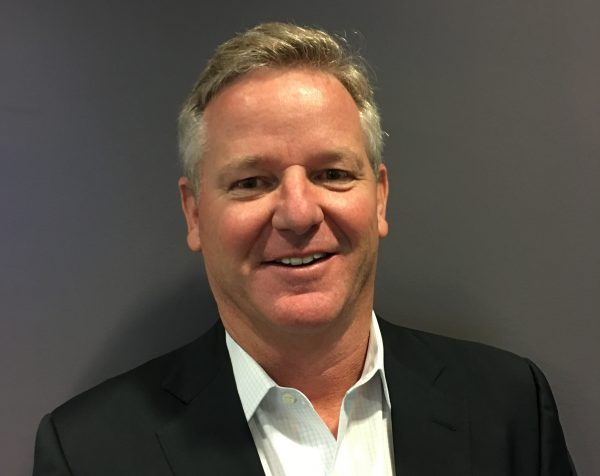 Salmon will also focus on making its parnterships successful. Currently, Cohesity has sales partnerships with Cisco, HPE, and Pure Storage. What about Dell/EMC? I asked Salmon if they were getting noticed over there. He had no comment other than the fact that they compete with them heavily.
Salmon said that another focus now is on growing accounts. The company has had product on the market long enough that it is getting reorders from customers that bought 6-9 months ago.
"We're going to expand our partners and channel. The common thing we hear is, you have a great brand and a great name."
The Amazon connection
One of those partners is Amazon. Bringing the Cohesity platform to AWS means that customers can archive or tier their on-premises backup data to AWS. That means they can also instantly recover virtual machines (VMs) in the cloud, and provision test/dev instances for developers. Cohesity Cloud Edition AWS can send all backup data directly to AWS.
"Cohesity has delivered an outstanding solution for our secondary storage and data replication to AWS required in disaster recovery," said Tim Duff, system administrator, Annenberg Public Policy Center, University of Pennsylvania, as quoted by Cohesity in a public release. "We have realized additional cost savings by consolidating several other data backup/replication software and hardware components, which has been critical to our organization."
The Amazon opportunity is obviously a big one. Watch for new deals and partnerships in the cloud market, as the company focuses on beefing up the channel. Cohesity is definitely getting noticed by some large storage competitors.